Company Culture
Our mission is to provide high quality and efficient green energy to the society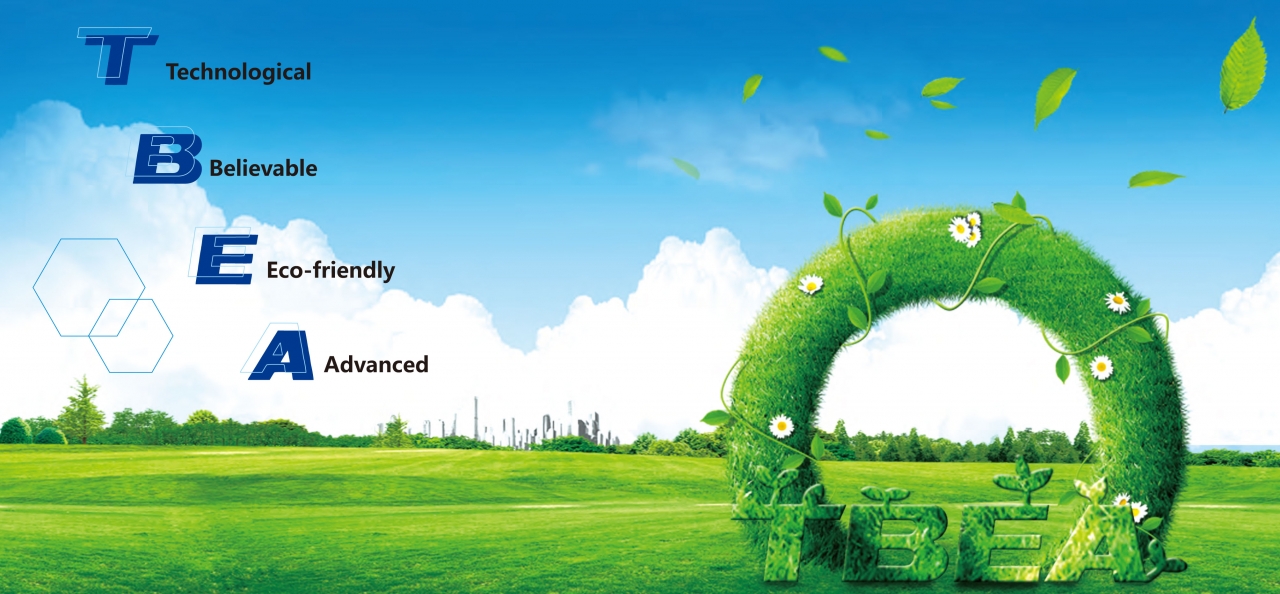 Company Honor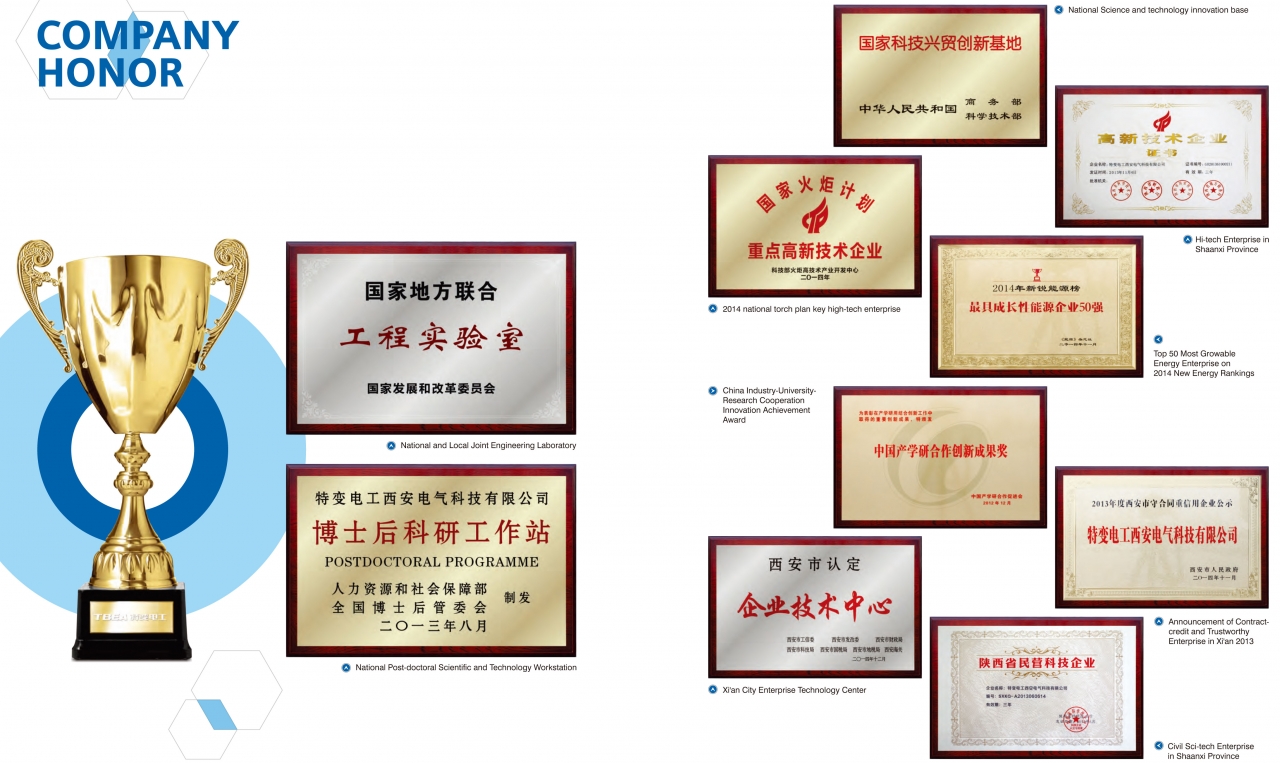 Company Strength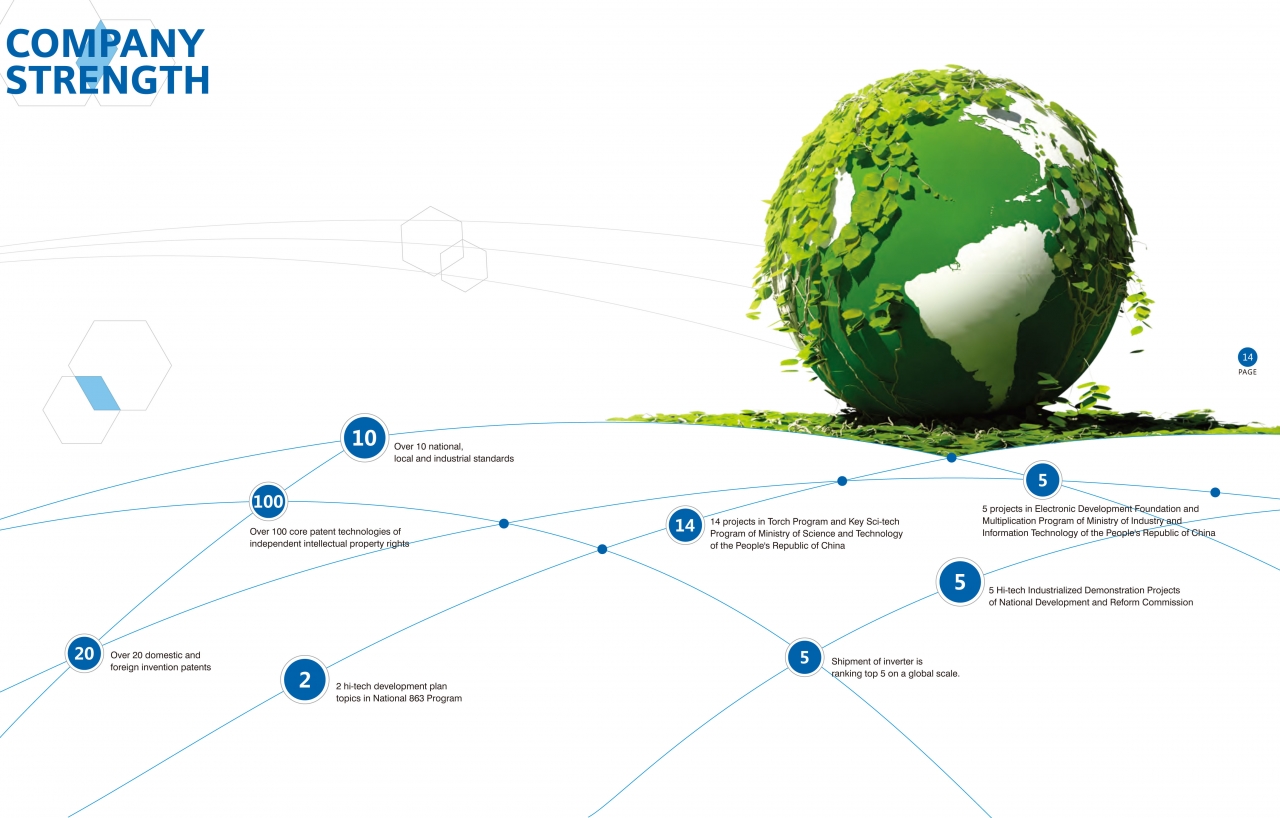 Expert Team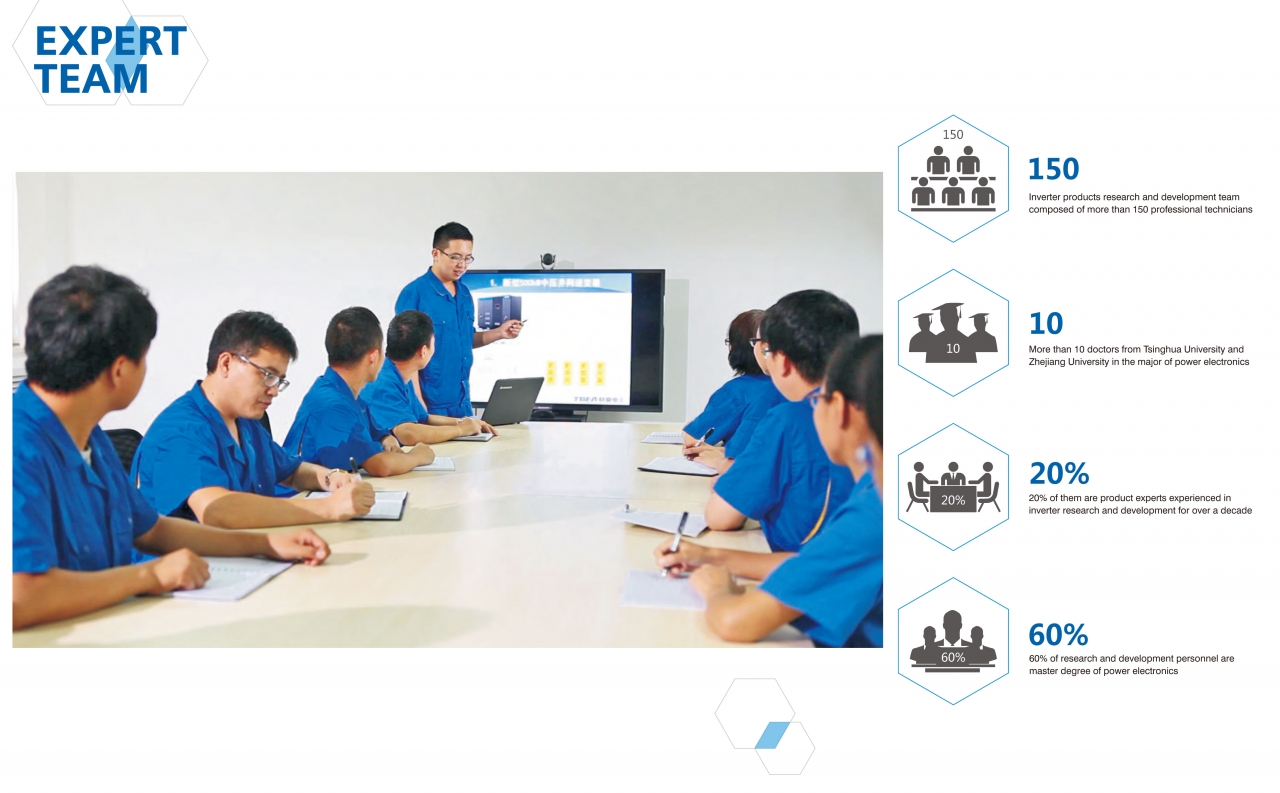 R&D Capability
After decades of development, the Company has accumulated substantial experience in PV power generation technology research. For years, it has established a long-term industry-university-research cooperation and exchange platform with domestically wellknown power electronics research teams from Tsinghua University, Xi'an Jiaotong University, etc., effectively complemented each other's advantages, accelerated conversion of sci-tech achievements, cultivated and founded a quality research and development team, doctors and masters as the core, 60% with master or higher degrees.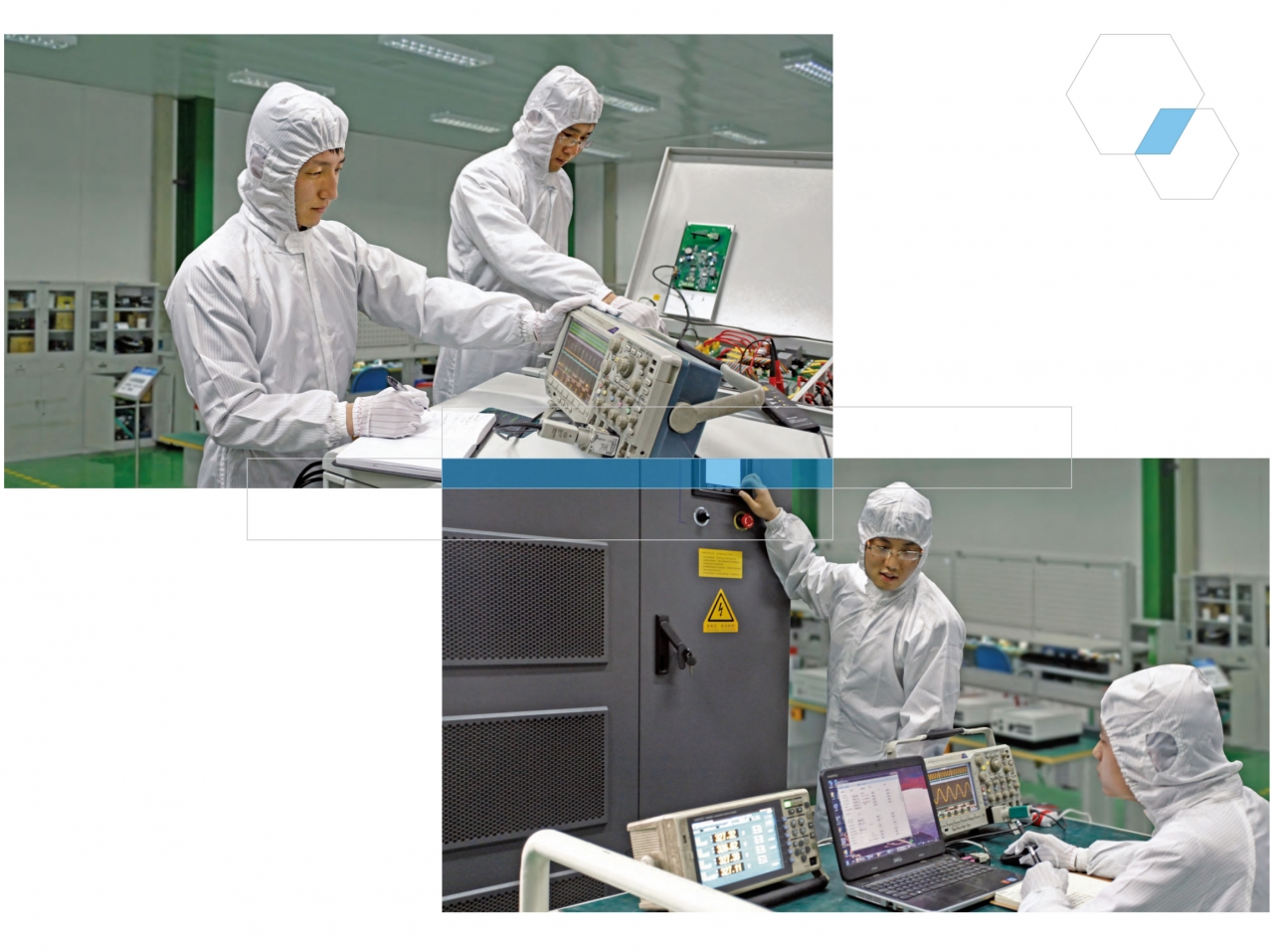 Production Capacity
At present, TBEA Xi'an Electric Technology Co., Ltd. has founded PV on-grid control equipment G-wattleve production bases in Xi'an and Hami, whose annual capacity is more than 3GW. Built and put into production earlier 2013, Xi'an Plant is located in Xi'an Hi-tech Industries Development Zone, occupying an area of 8,977.5㎡ . Its monthly capacity of inverter is able to reach over 300MW. It accomplished 2.5GW assembly and debugging task in 2014; located in Guangdong Industrial Park, Hami, Hami Plant was initially put into production earlier 2014. In an area of 4,986㎡, its monthly capacity of inverter is able to reach over 100MW.
Currently, main products manufactured by the Company include PV grid-connected inverter, combiner box, MW-integrated room and AC/DC power distribution cabinet. The workshop is divided into area of large-power assembly, area of small and mediumpower assembly, area of semi-finished product assembly, area of circuit panel debugging, area of equipment debugging and area of package and shipment.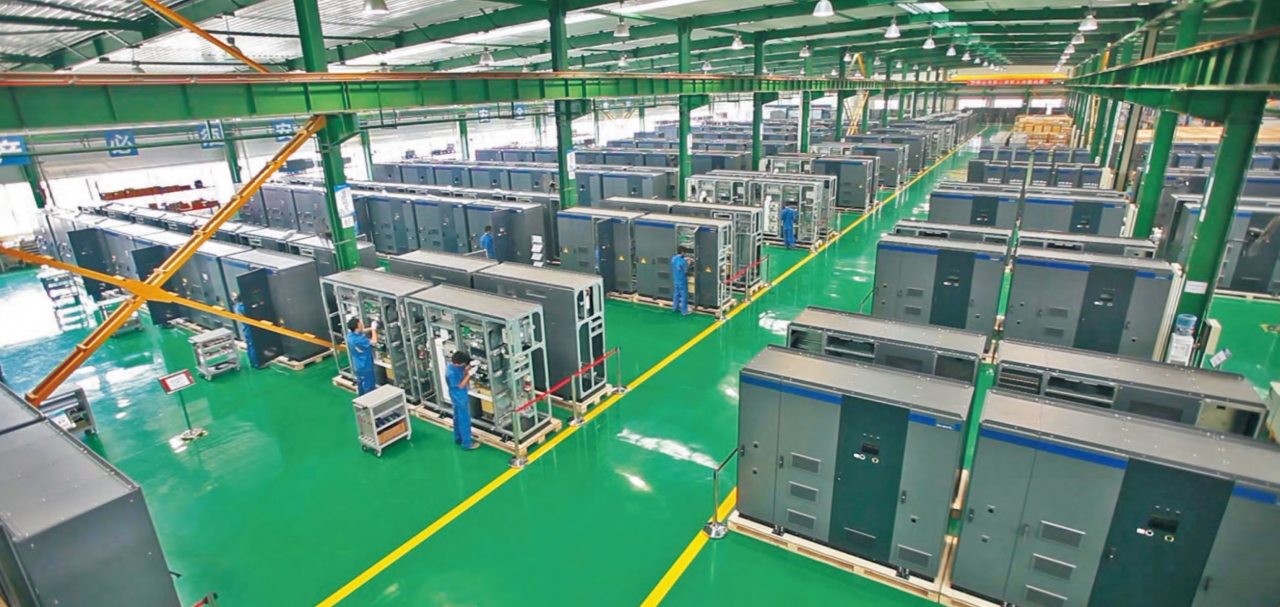 Partners
Excellent products and services, remarkable brand image and market reputation. Currently, the Company has established long-term stable partnerships with "five major power generation companies, four power giants and two power grid operators", Hanergy Holding Group Limited., Yingli Solar, Trina Solar., JA Solar Holdings Co., Ltd. and other large civil enterprises.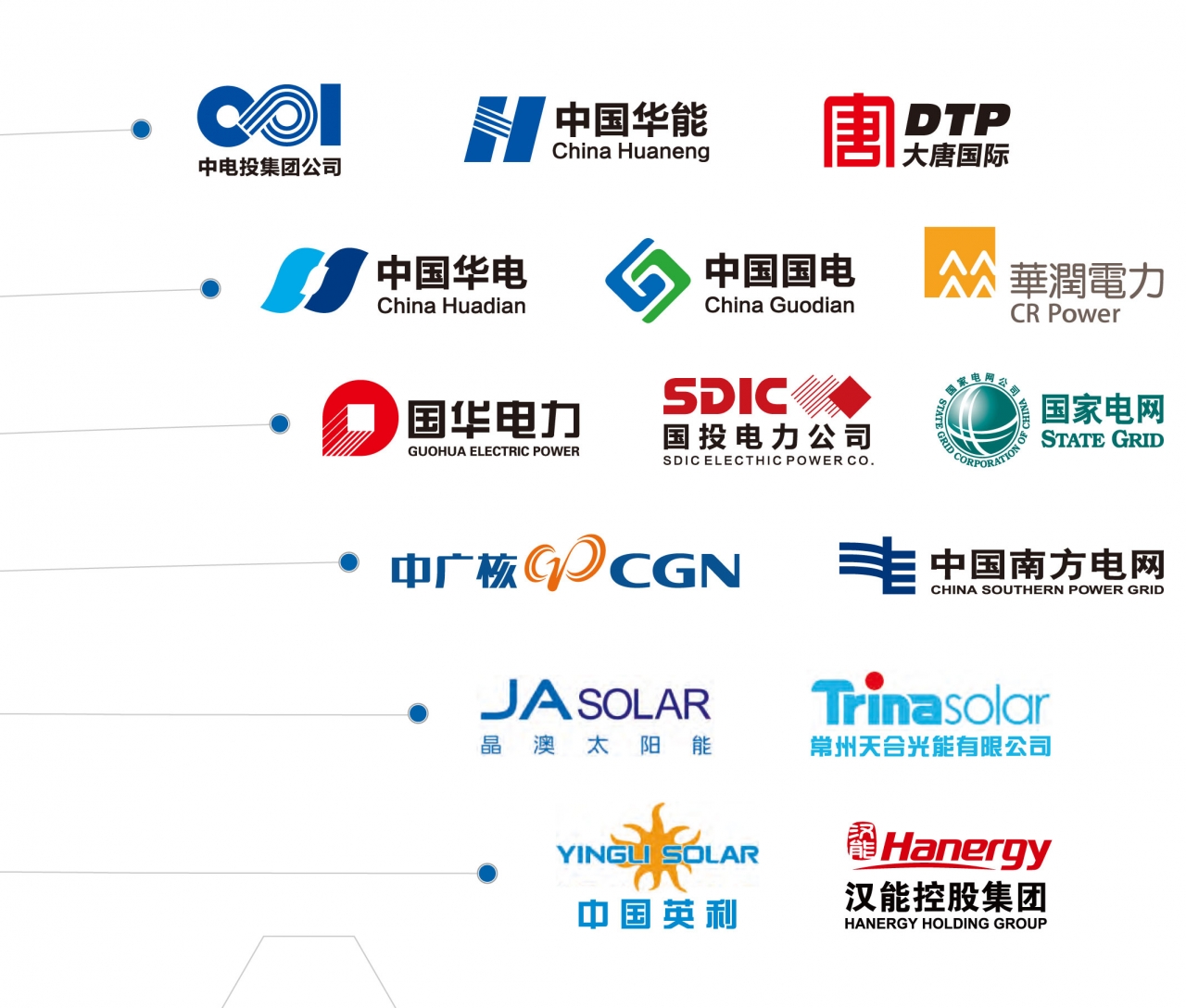 References