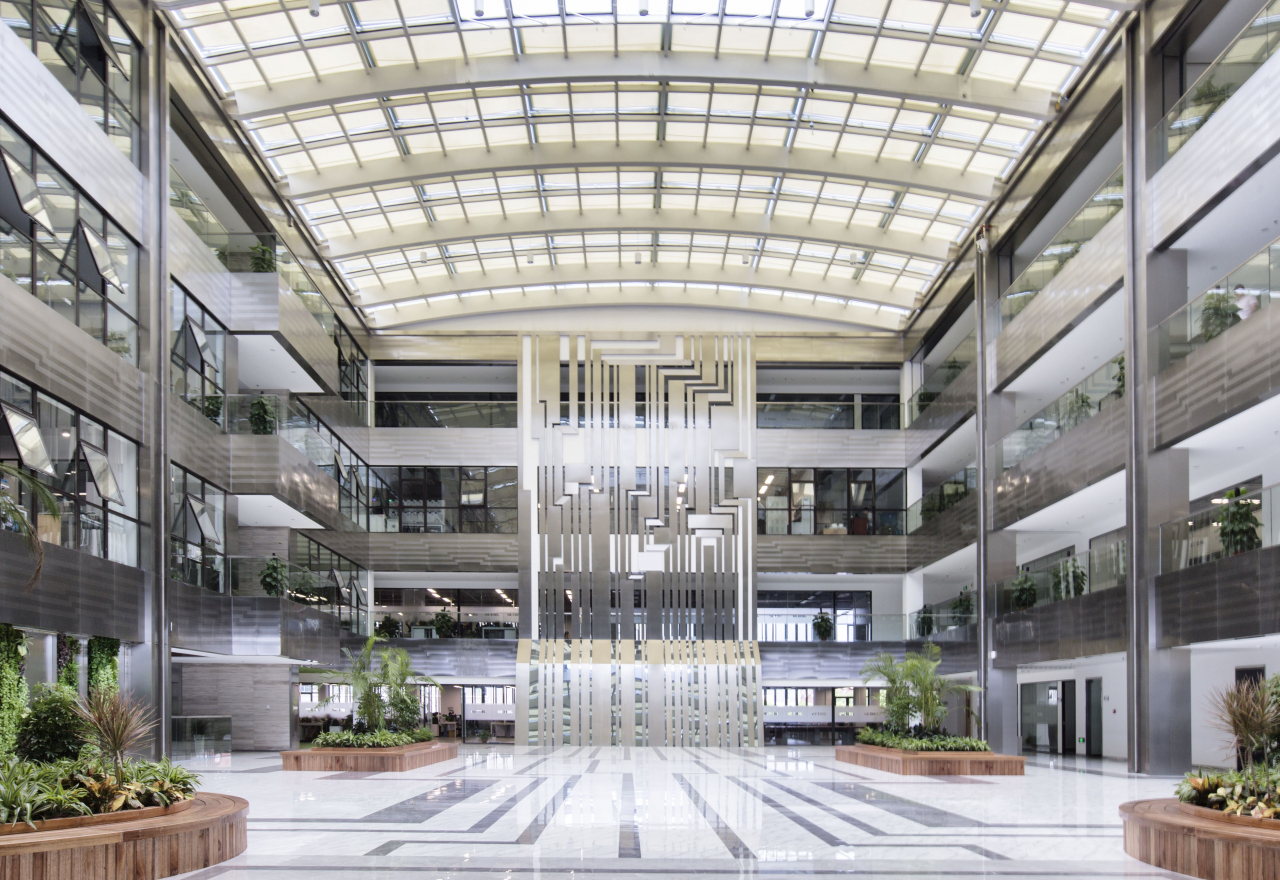 Company Profile
LIVOLTEK power, founded in 2017, is committed to providing high quality solar power for global customers covering residen-tial, industrial & commercial, agricultural and utilities. The comprehensive portfolio includes on-grid inverter, hybrid inverter, off-grid inverter, IoT communication and cloud platform for remote monitoring and expertise diagnosis.
LIVOLTEK is dedicated to promote the core technology of power conversion and energy storage. As a member company of Hexing, a pioneer in smart grid, LIVOLTEK integrates cutting edge IoT communication and cloud platform to offer innovative products and customized solution.
With global supply chain and service network, LIVOLTEK is your trustworthy partner.
Hexing Group
Listed on Shanghai Stock Exchange (603556), Hexing is a multi-national company founded in 1992 offering a state-of-the-art

range of equipment and solutions to global utilities.

Today more than 90 countries around the globe are utilizing Hexing products and solutions for a better tomorrow.


Why LIVOLTEK



Energy Storage System
LivoPower Hybrid Inverter (Hyper-3000/3680/5000)

Combining hybrid inverter and low-voltage batteries, the Hyper Series flexibly store excess solar energy during sunny hours, which maximizes self-consumption of solar energy.
With back-up power, Hyper series serves essential loads or the entire house automatically and seamlessly when outage occurs.
Features
l High efficiency, with improved MPPT function
l Intelligent charging & discharging function prevents battery from exhaustion of low SOC
l Auto-parallel connection for multistring battery system
l UPS function, with excellent load capability
l Plug and play
l Online real time monitoring of system's operation conditions
l Remote access to the software of inverter and batteries for setting, updating and debugging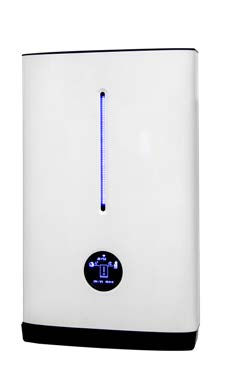 Hybrid Inverter

LivoPower AC Coupled Inverter (Retro-3680/5000)

AC Coupled Inverter is a cost-efficient solution to make it easy to upgrade existing grid-tied systems to hybrid ones. By adding batteries, customers can store the energy during daytime and consume at night or during power outages.
Features
l Natural convection, IP 65
l Integrated with existing PV inverters
l Emergency power supply
l Multiple protection functions
l Self-use / Back-Up / Off-Grid / VPP
l Compact "all-in-one" system
l Intelligent storage management
l "Plug&Play " installation
l Local and remote monitoring
l Compatible with diesel generator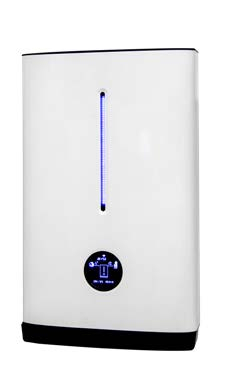 AC Coupled Inverter
EverPower LV Battery System (BLF51-5)

The BLF51 series is ideal for new installation of home energy storage and retrofit of existing PV system.
With high energy density, BLF51 is space-saving for indoor or outdoor installation. To serve evolving load requirement, flexible expansion can fit your energy demand of today and tomorrow.
Features
l Safe to Use
-Low voltage system with LFP batteries
-High level protection ensure indoor/outdoor use
l Modular Expansion
-Modular design makes it easy to install and commission
-Flexible and parallel expansion to meet increasing storage requirement
l Reliable Performance
-High efficiency and 90%DoD ensure higher PV self-consumption
-Long cycle life
l Flexible Integration
-Compatible with third party storage inverter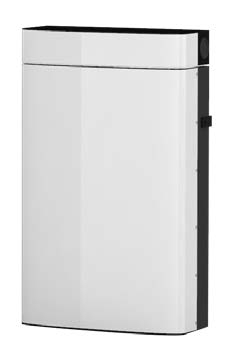 EverPower LV Battery
LIVOLTEK All-in-one Energy Storage System (Hyper-3000(A)/ 3680(A)/5000(A))

Compared with diesel generator with high fuel expenditure, LIVOLTEK's integrated ESS is your ideal solution with lower TOC cost, zero noise and carbon emission, is your best choice for high-quality PV electricity and responsive services.
Features
l Ready-to-use
As one package combining inverter, battery and accessories, it enables operation after the plug-in of connectors.
l Compact & Aesthetic
Compact design saves your space, while slim appearance fits your home's aesthetics.
l Modular
The battery system is modular and can be expanded to exactly meet your energy storage demand of future.
l Remote monitoring system
Providing tools to monitor the system's working conditions and performance by offering web-based portal and mobile app that can collect data, analysis, and configure system updates.

All-in-one
LivoPower On-grid PV Inverter (3K-250K)
With our GT Series String Inverter we fully satisfy the needs and expectations of our residential and commercial customers with excellence in performance being our main focus. The die-casting construction of the unit ensures an effective and robust design with longevity in mind. The use of DSP digital control ensures a wide grid voltage range with all the necessary protection features included.
Features
l IP65
l Die casting
l 110% overload output
l 130%-140% PV configuration
l Ultra-wide voltage range
l Multiple communications: wifi, bluetooth, RS485
l APP local setting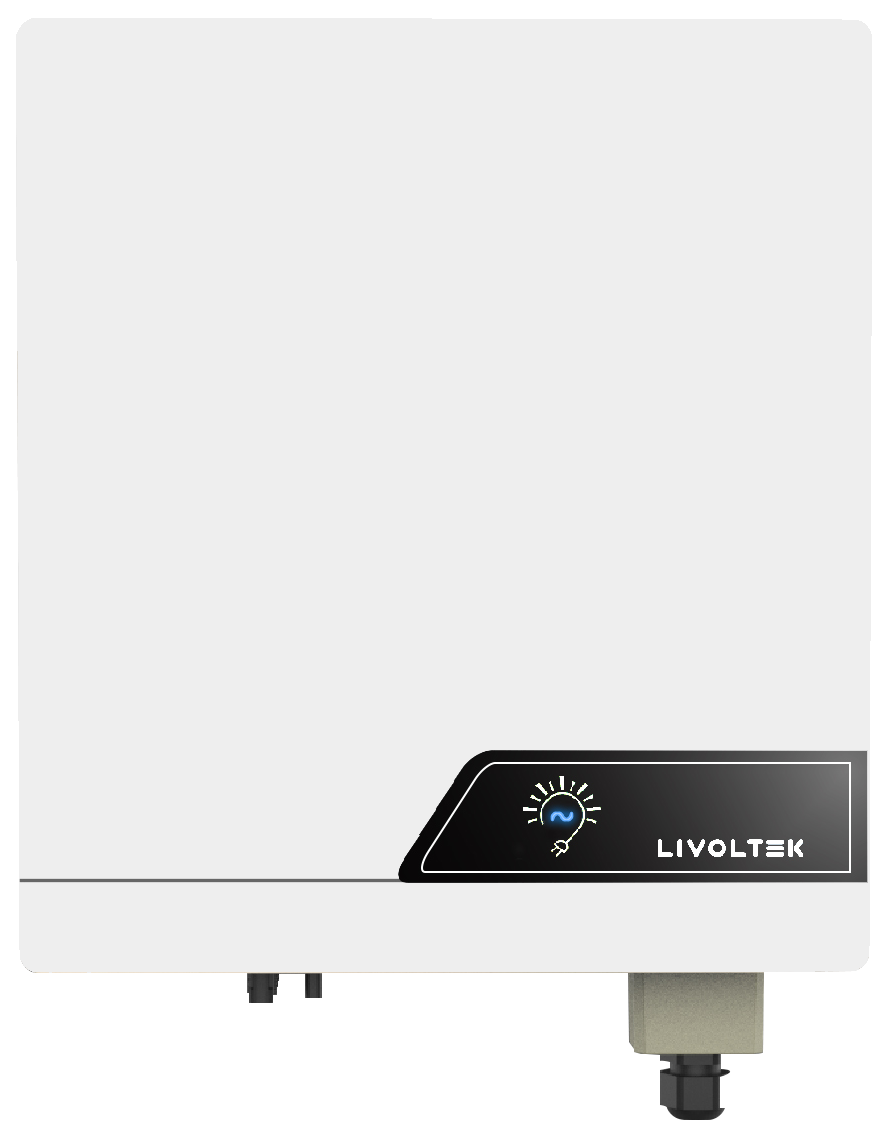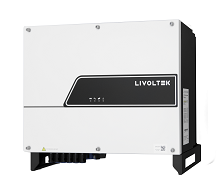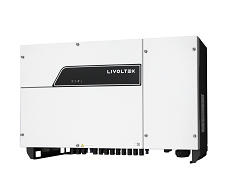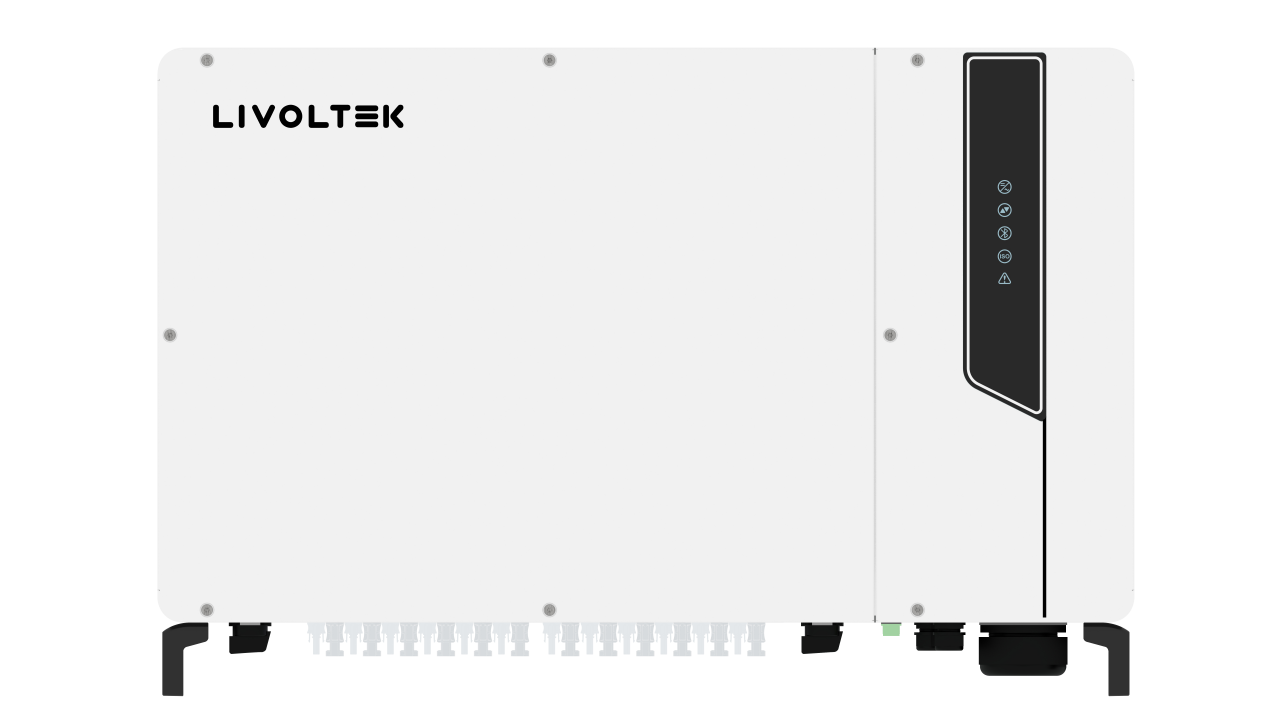 3K-10K, 17-30K, 50-60K, 120-250K
LivoPower Off-grid Inverter (3K/8K)
Off-grid Inverter (GF1-3K/5K/6.5K (LV)/8K)

The LIVOLTEK off-grid inverter supports multiple operation modes, and the design strategy of charging and discharging is arranged according to PV's power out to maximize the use of solar.
For unstable grid, it will charge the battery in priority and serve the load during blackouts.
Features
l Wide range of MPPT voltage, higher efficiency
l Compatible with various batteries
l Remote fault detection and diagnosis
l Split LCD can be installed separately from the inverter, making data review and inspection convenient.
l User-friendly cloud platform, and APP portal enables remote setting of parameters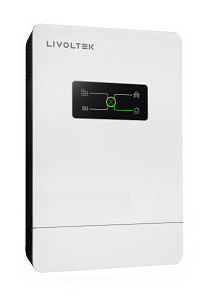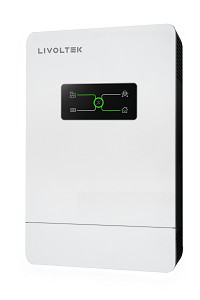 Off-grid Inverter

Certificates