Product Feature
Hybrid Inverter
Pure sine wave
Max. efficiency 96.2%
Isolation trasformer
Built-in solar controller
Multi MPPTS
Indoor type, IP 20 protection
LCD Panel Display+LED Status Indicator
RS 485 interface
Advanced monitoring software included
Overload and short circuit protection
4-port inverter (2*DC and 2*AC)
About HyECO:


Expert Maker of Power Equipments
HyECO Power Group, located in Suzhou, enjoys the convenience of transportation no matter by sea or by air. We specialize in the production of PV Inverters, Hybrid Inverters, Off-grid Inverters, Grid-tie Inverters, Generators,portable battery & inverter.
Highly Committed to Continuous Research
We've established long-term and stable relationships with many well-known international retailers, and over 95% of our products are exported worldwide. We have more than 40 R&D engineers which are all graduated from top universities in China or abroad. The team leader is PHD who come from USA with 30 years experience in power system.
Six Advantages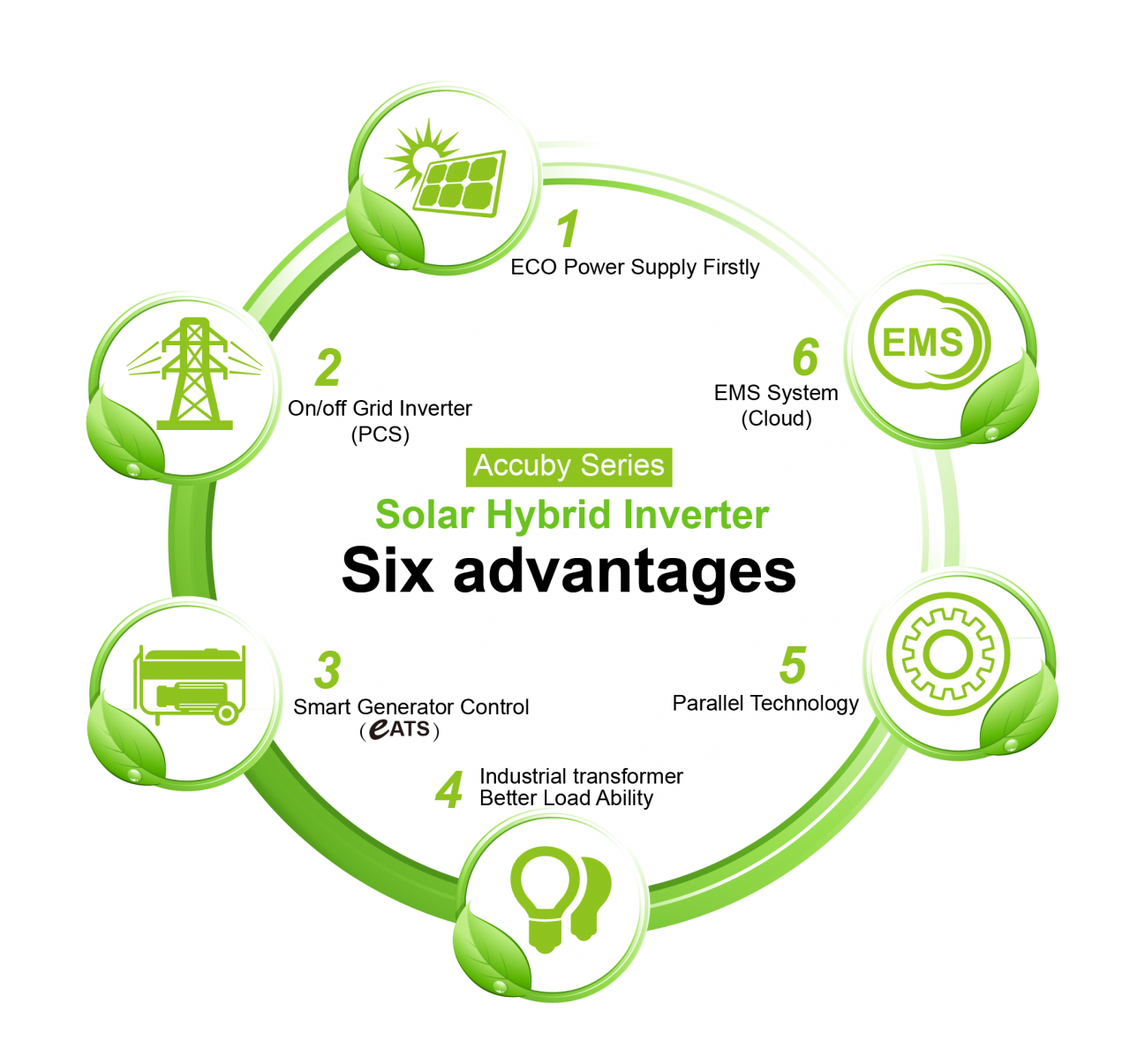 ECO Power Supply Firstly
On/Off Grid Inverter(PCS)

Smart Generator Control(eATS)
Industrial transformer Better Load Ability
Paraller Technology
EMS System(Cloud)
All Hyptek products have one-thing in common: QUALITY.
Our company has been passed ISO9001,CE,GS and TUV