CORIGY CP- KC all aluminum mounting system can be used for commercial or industrial solar power station or carport.It can be installed both ground and flat concrete roof.
----Two enforcement pipes between every front and back leg increase the bearing power,make the strength and stability is better, more resistant to strong winds and snow.
---- Main components are all high quality aluminum alloy, compared with carbon steel bracket on the market,it is very light, easy to transport and install.
----CORIGY selects high-quality aluminum alloy, with anodic oxidation treatment on the surface, film thickness is thicker than industry average standard, the surface is sliver and beautiful,make corrosion resistance much better.
----Exclusive proprietary parts makes the design of structure is very simple and easy to install, highly pre-assembleed parts by factory help to reduce the installation time and cost.
----All connection part adopts are high quality stainless steel screws, make the structure more durable and strong.
Delivery Picture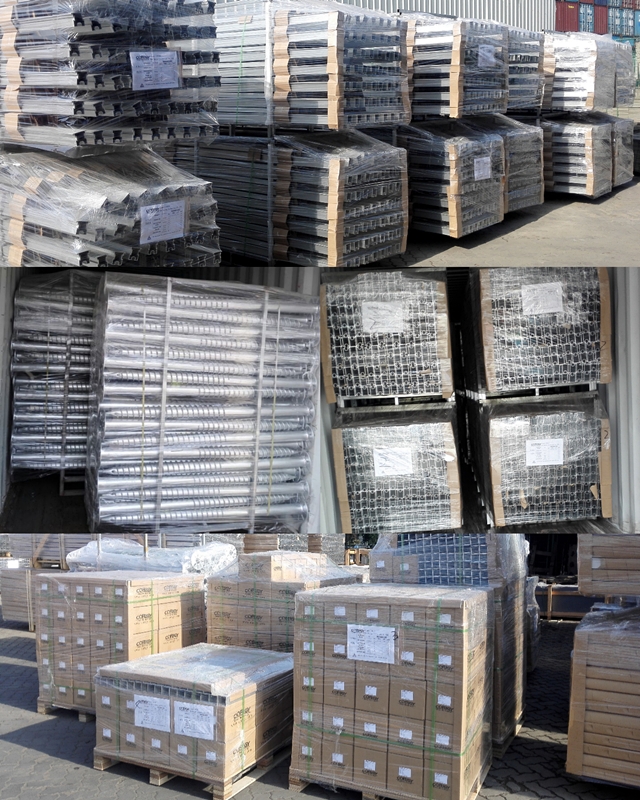 Project Show