Management Concepts


Grace Solar brought forward the standardized and internationalized management concept at the very beginning of its establishment. It positively introduces the international management systems such as APQP , FMEA , ISO 9001:2015 , CP Control Plan , MSA , SPC and applies them strictly in R&D , manufacturing, marketing, service etc.
Furthermore, Grace Solar strives to acquire international authority certification for the products and actively studies with international and domestic certification institutions such as TUV , CE , CQC , SAA , AS/NZS 1170 and Golden Sun.


Service Networks


Due to long term quick feedbacks for the reliable and qualified products and services, Grace Solar wins trust from system integration companies, installers and distributors worldwide. Cooperating with several strong facilitators in different areas, Grace Solar creates global service networks to offer superior and efficient services.
Research and Development


Grace Solar emphasizes specialty and innovation on its products and offers good guarantee and professional support to customers.
Grace Solar values talent people a lot. A professional research and development team that is led by qualified and experienced elite is set up in the birth of the company. The application of the most advanced equipments turns the company to an industrial leader of the structural design and system performance. Grace Solar cherishes its intellectual property and software copyrights of high-tech products including Ground Mounting System, Roof Mounting System etc.
Marketing Network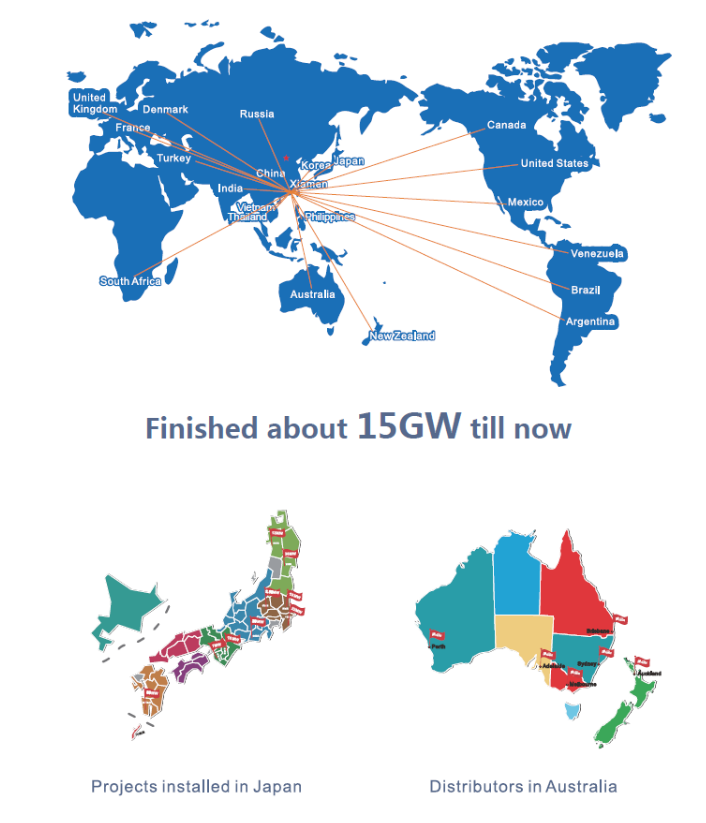 Products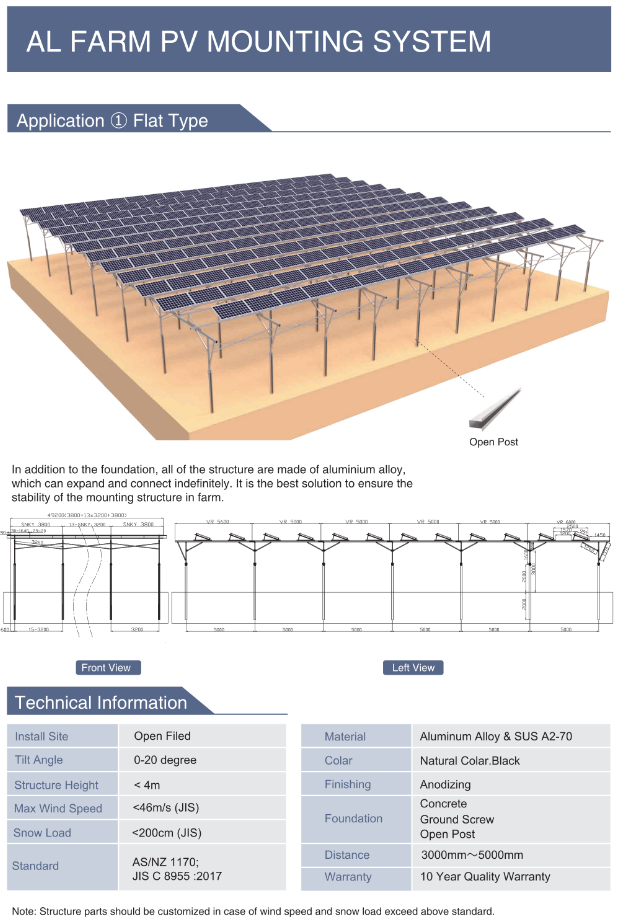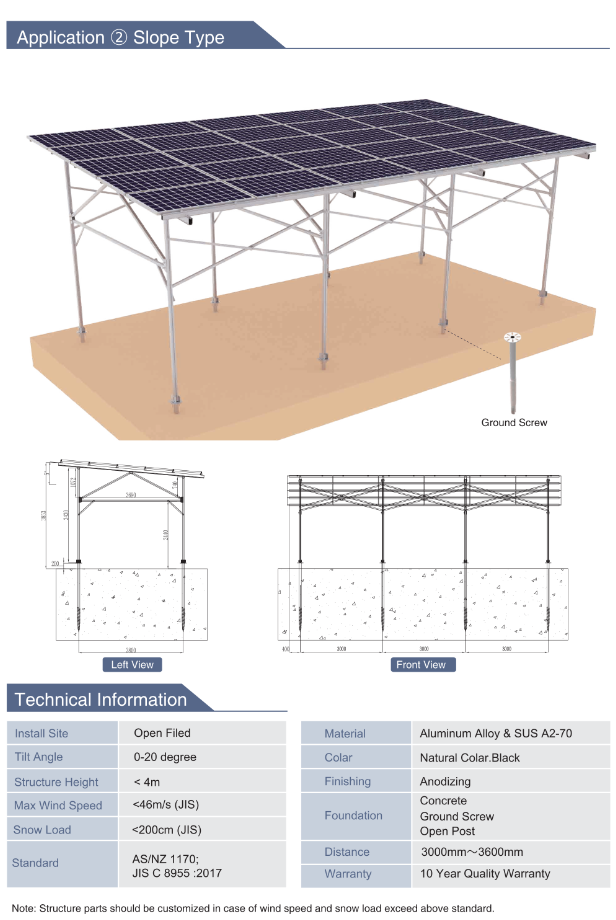 Approval and Certificate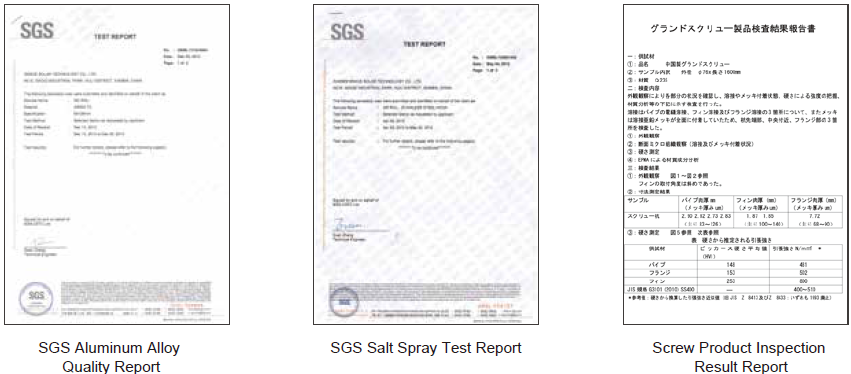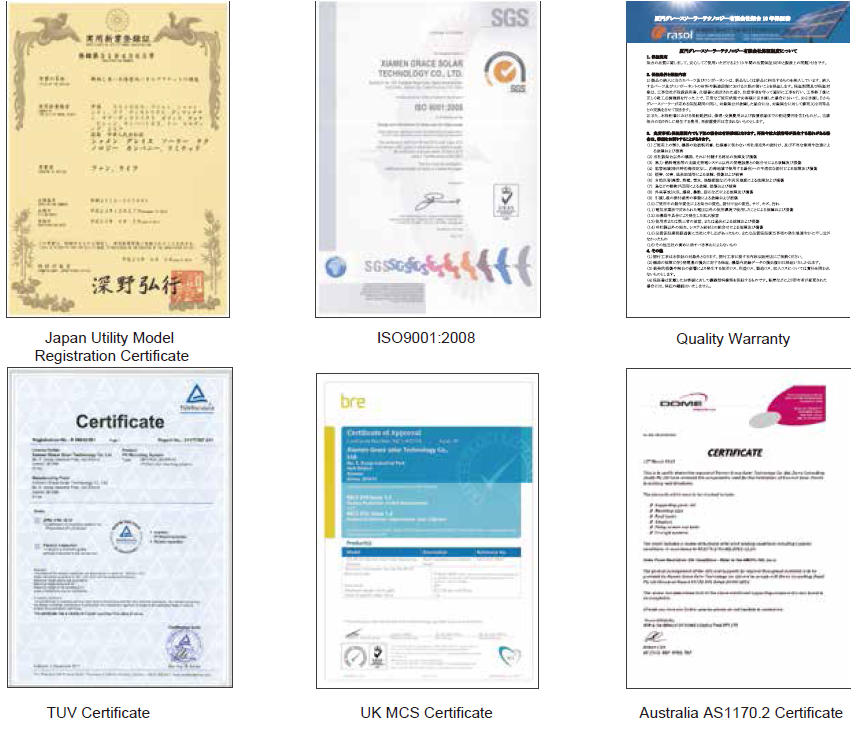 Company Picture