System Introduction
The floating mounting systemadopts new environmental protection materials, which can withstand the changes of the natural environment and low temperature, anti-ultraviolet, anti-aging, pollution - free, and does not damage the environment. The entire pontoon is seamlessly formed at one time, has no water seepage, no water retention problems, and can be recycled use. The upper surface of the float body adopts a non-slip pattern design, which is safe and stable. The product has high bearing capacity, stable cylinder and good durability. The assembly is simple, fast, and flexible. The overall modular structure has bright colors and beautiful shapes.
Suitable Power Plant Project
It is suitable for power plant projects in lakes, rivers and oceans.
Features
· The pontoon is made of new environmentally friendly materials, anti-ultraviolet, anti-aging, and recyclable;
· Easy to assemble, the overall appearance design of modular structure, beautiful appearance;
· Zero maintenance, no maintenance, replacement and overhaul costs;
· It has high load-bearing capacity, stable simplified characters and good durability
Technical Information
| | | | |
| --- | --- | --- | --- |
| Floating body material | High density polyethylene HDPE | Anti-UV method | Paint gray, add UV absorber and anti-aging agent |
| Angle | 10° | Main buoyancy | ≥150kg |
| Wave hight | <1m | Flow rate | <2m/s |
| Wind resistance | Grade 12 | Temperature | -40℃-100℃ |
| Module specifications | Frame | Module setting direction | Level |
| Material | High-strength aluminum alloy | | |
Advantages of the product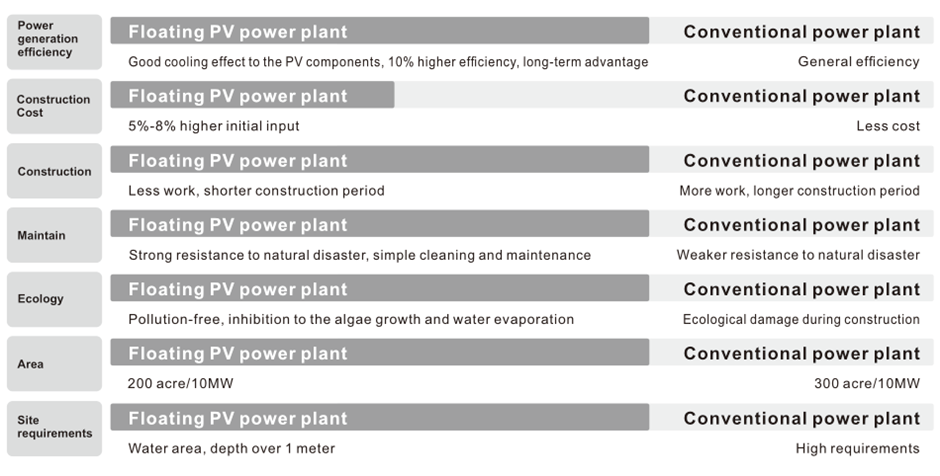 R&D AND PRODUCTION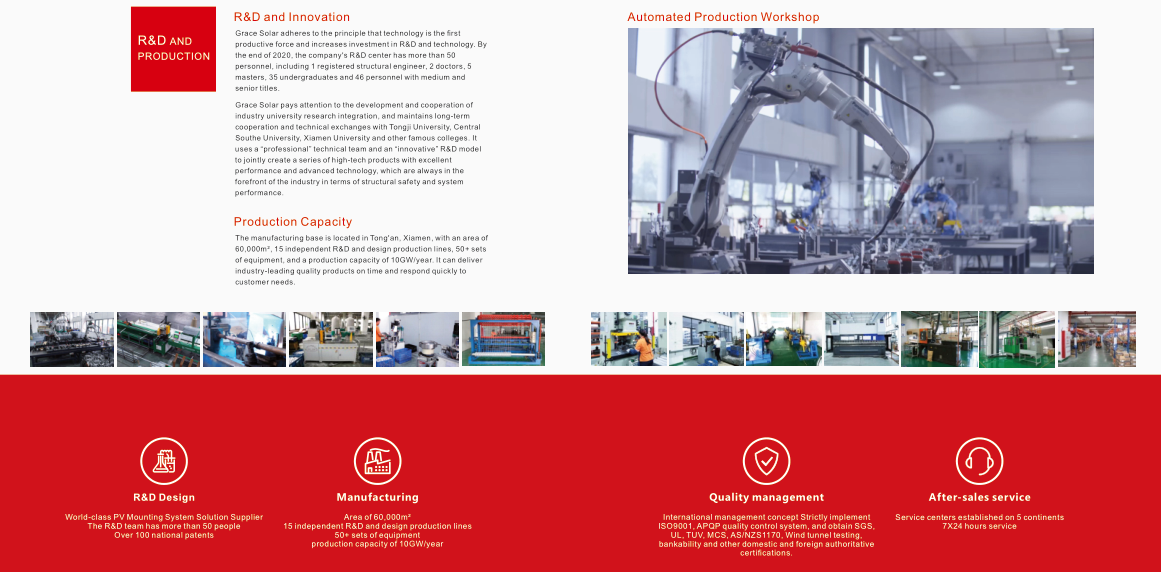 Marketing Network






Case Sharing









Approval and Certificate






Company Picture