Product Feature:
1. ISO 9001:2008 & ISO 14001 management systems
2. IEC 61215 & IEC 61730 standeard quality
3. 0-5W positive power sorting
4. Stable performance under weak light conditions
5. Wind load up to 3800Pa / Snow load up to 5400Pa
6. Salt mist and ammonia corrosion tests passed
7. 25-year performance warrant / 10-year product warranty
About Luxen Solar Energy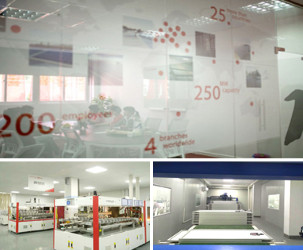 Founded in 2011, LUXEN is always striving to deliver high qualityand cost effective solar panels from its ISO 9001 & ISO 14001 accreditedmanufacturing factory. All the types of LUXEN's solar panels have passed thecertification of TUV, CE, VDE, CEC, and PI-BERLIN labs.
LUXEN implements in the production a comprehensive range of testsand quality controls according to IEC 61215 & IEC 61730 requisites. Theautomatic manufacturing equipments assure the stable and consistent internalquality of the solar panels, which are insured by American CHUBB INSURANCEGROUP.
The proven performance of LUXEN's solar panels around the world in more than 25 countries from Asia and Oceania to Europe and America in both individual residential installation and large scale solar park demonstrates our commitment to quality and thus guarantees the best returns for our customers.
Mission and Vision

Mission
Provide affordable solar energy products to our daily life.
Affordability is the key point for the general application of solar energy. LUXEN is constantly dedicating its best efforts to offer the best cost-effective/ proven-performance solar products to the clients. Everyone has access to the sunshine energy.

Vision
Create a world-wide respected solar energy brand.
We don't pursue to be a big firm; we want to be a respected company with our own dreams and values. For LUXEN, a world-wide recognized brand with core competence is the solid foundation for the sustainable growth of our company.

Luxen Team
LUXEN is created and managed by an experienced team recognized for their passion, professionalism and integrity. All of our executives have outstanding background in solar product manufacturing, corporate governance and international marketing. We work together every day for our aspirations: bringing better product experience to the clients, creating a world-wide respected brand and turning the business success of the company into the professional satisfaction of our employees.

Quality Controls:

LUXEN has established the quality system following the guidelines of ISO 9001 & ISO 14001 regulations and implemented a comprehensive range of tests and quality control procedures according to IEC 61215 & IEC 61730 requisites before, during and after the production:

Controls before production:

Incoming quality control of raw materials
All components and raw materials of LUXEN solar modules should have TüV certification and be well-known in PV industry for its high and stable quality.
Daily on-line tests of raw materials (cross linking index of EVA film, peel strength between EVA film and back sheet) before the production
Daily temperature inspection of soldering tools and lamination machines to guarantee the uniformity and the appropriate range of temperatures.


Controls during production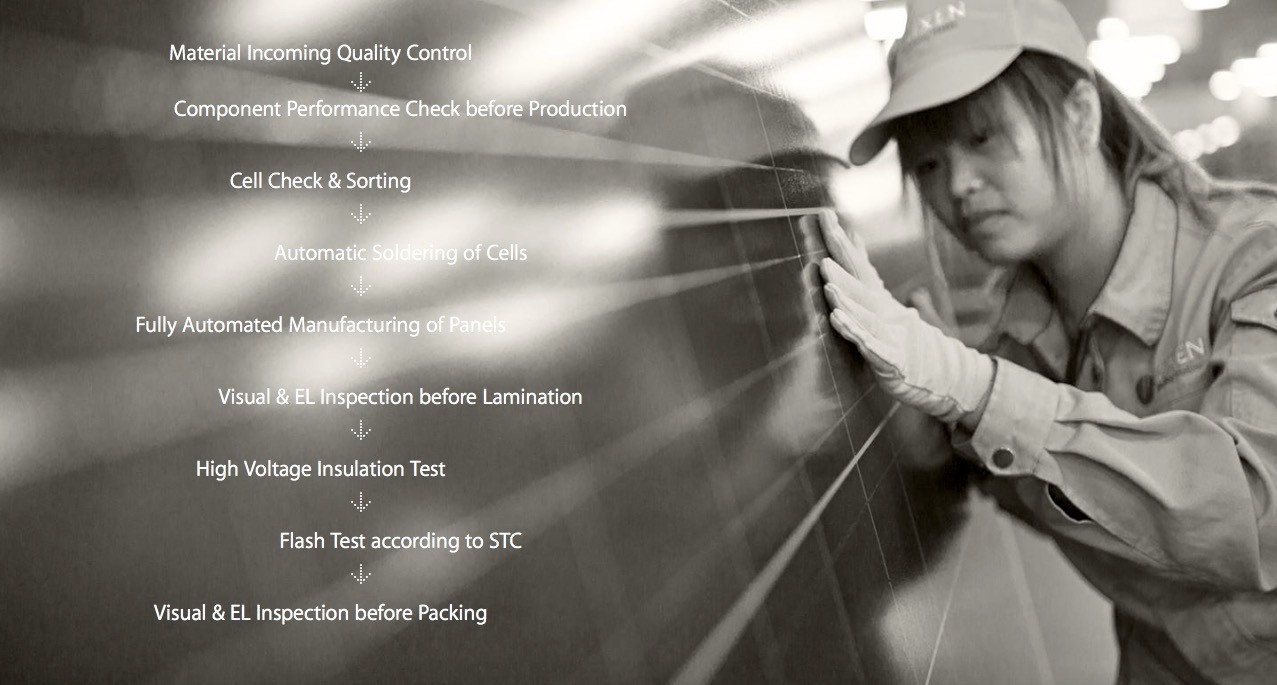 Controls after production

LUXEN keeps the collaborative relationships with third party inspection bodies,in the following tests and inspections:
-- Calibration of our standard panel for flash test (every 3 months)
-- Random check of our solar modules during production
-- Humidity-Freeze Test
-- Thermal Cycle Test
-- Damp Heat Test
-- Salt Mist Corrosion Test
Certificates:
Factory: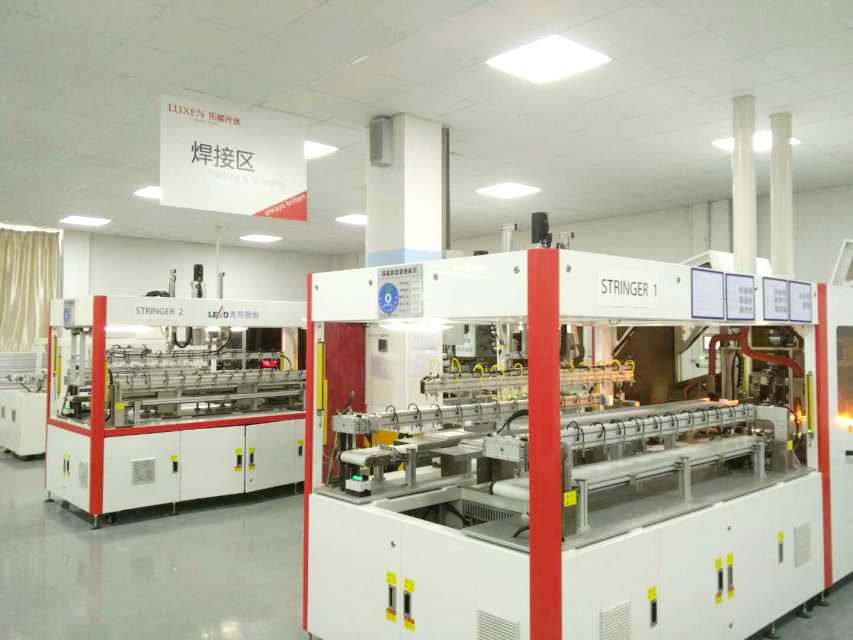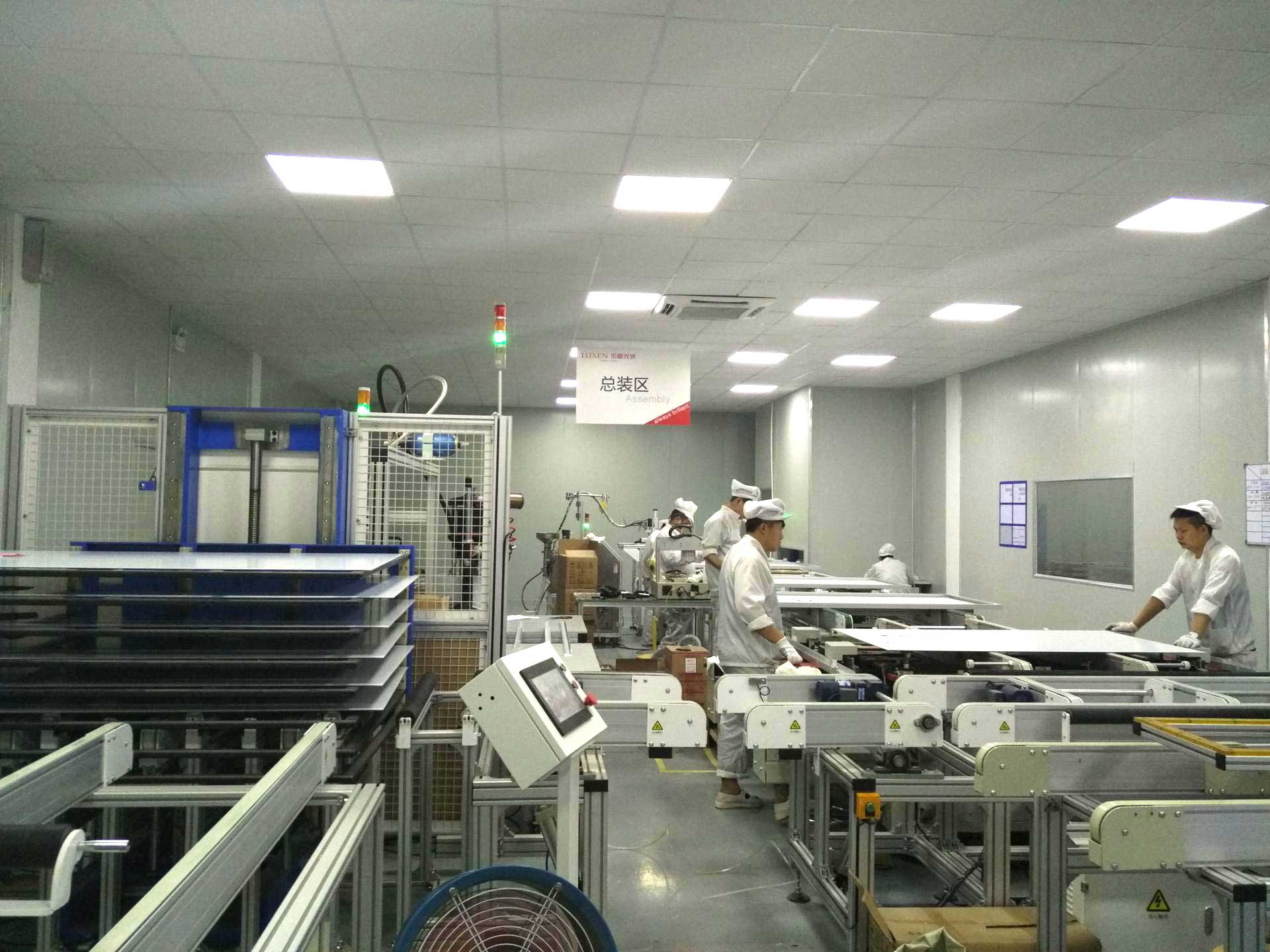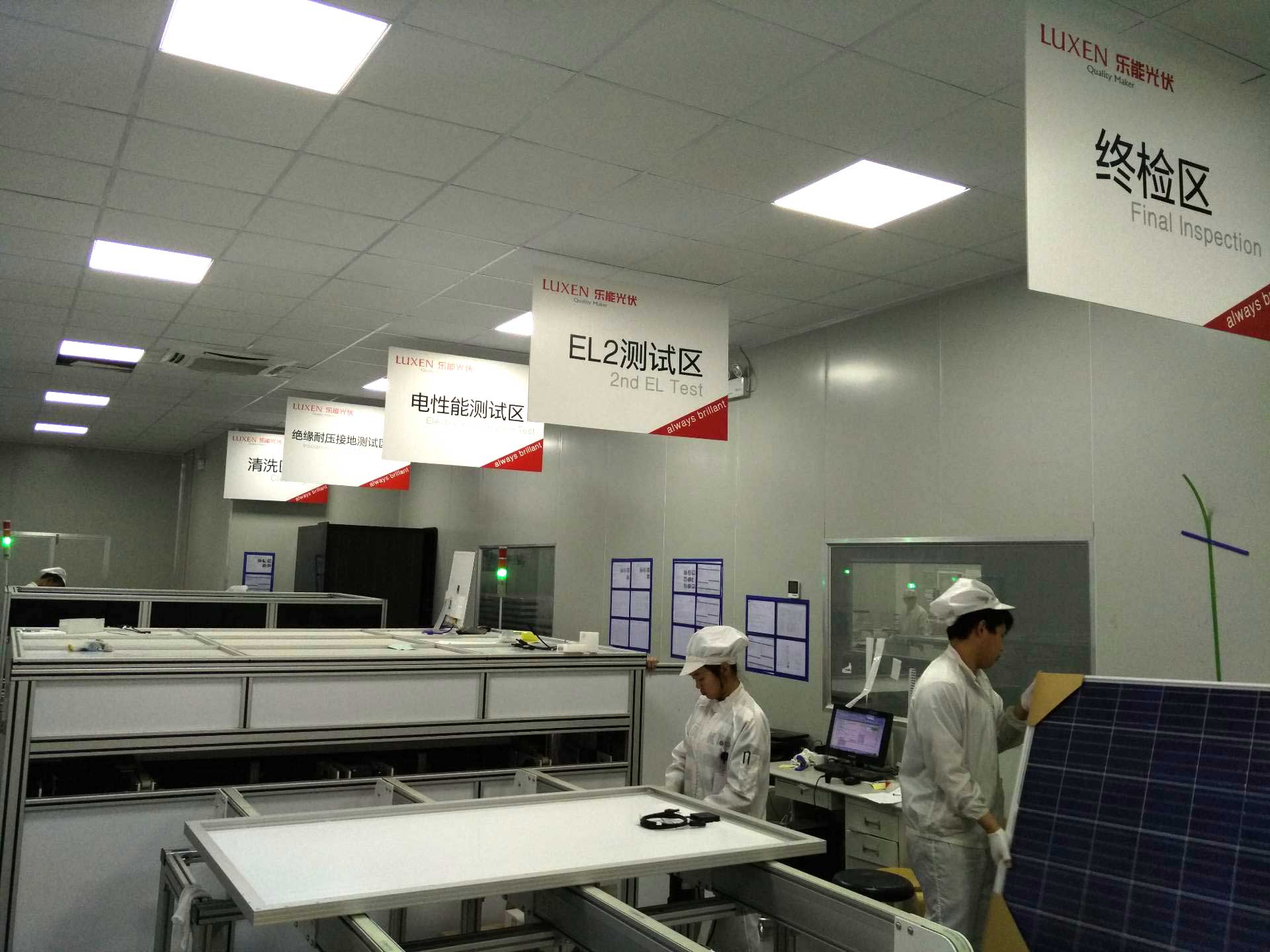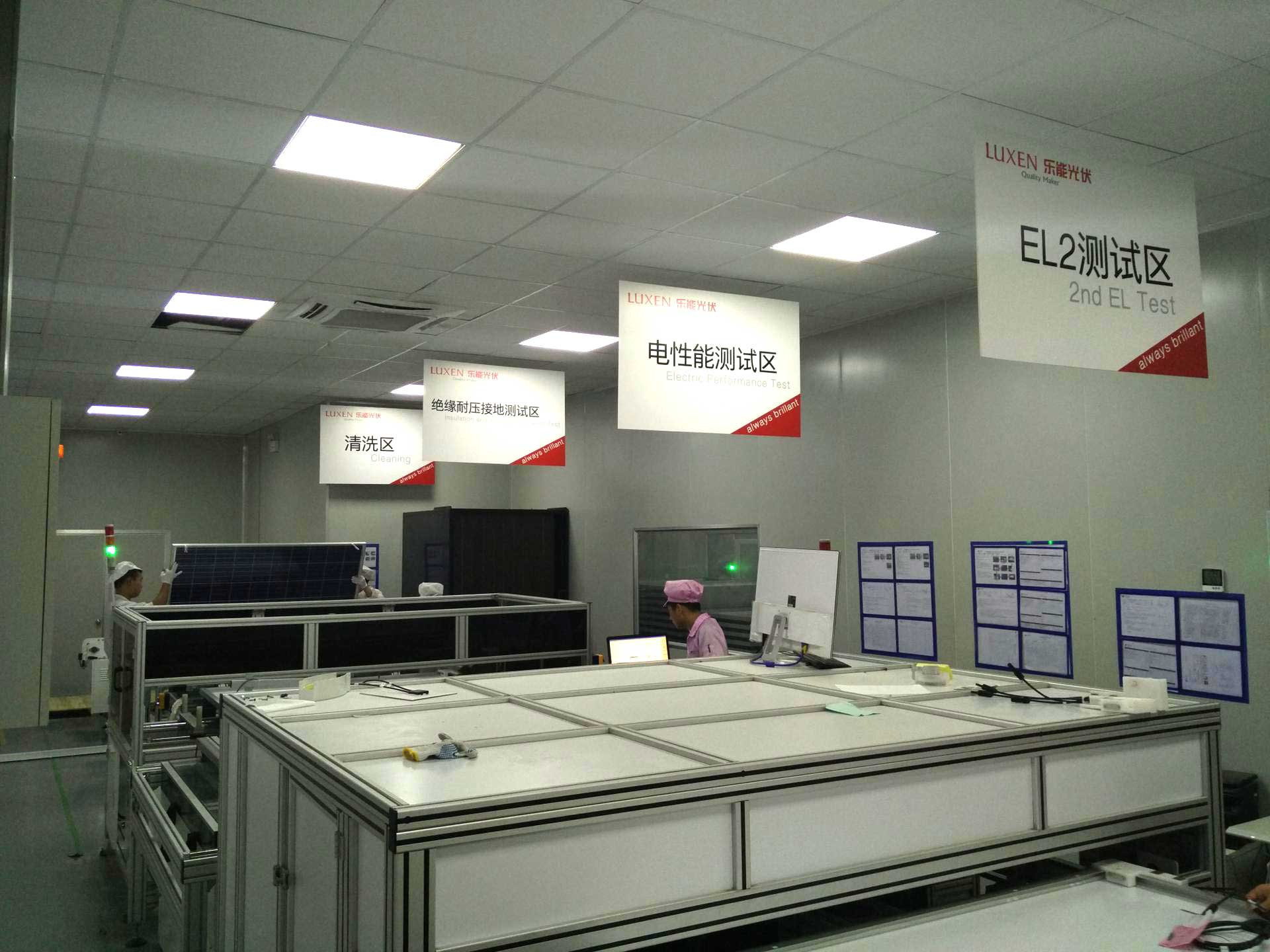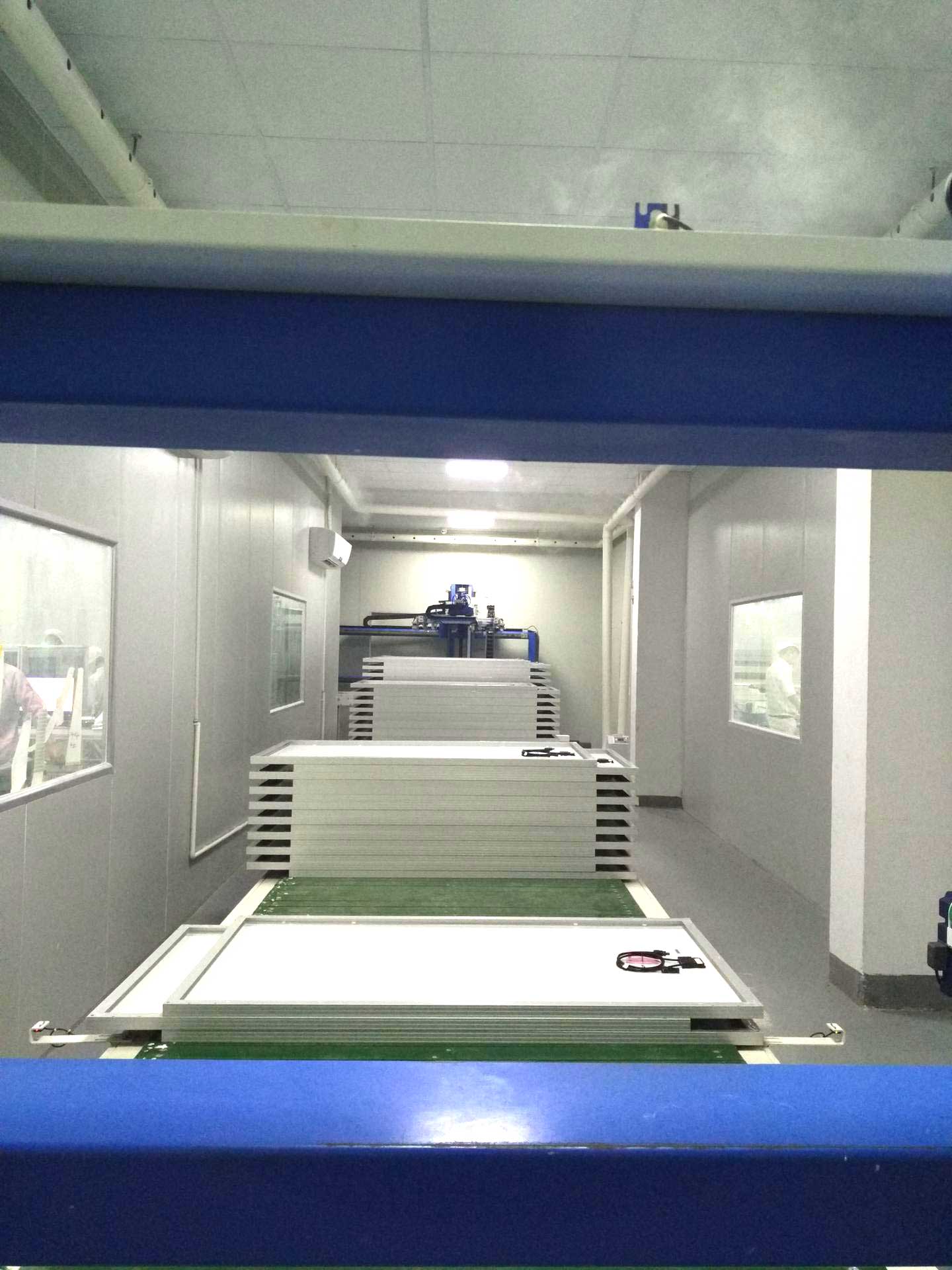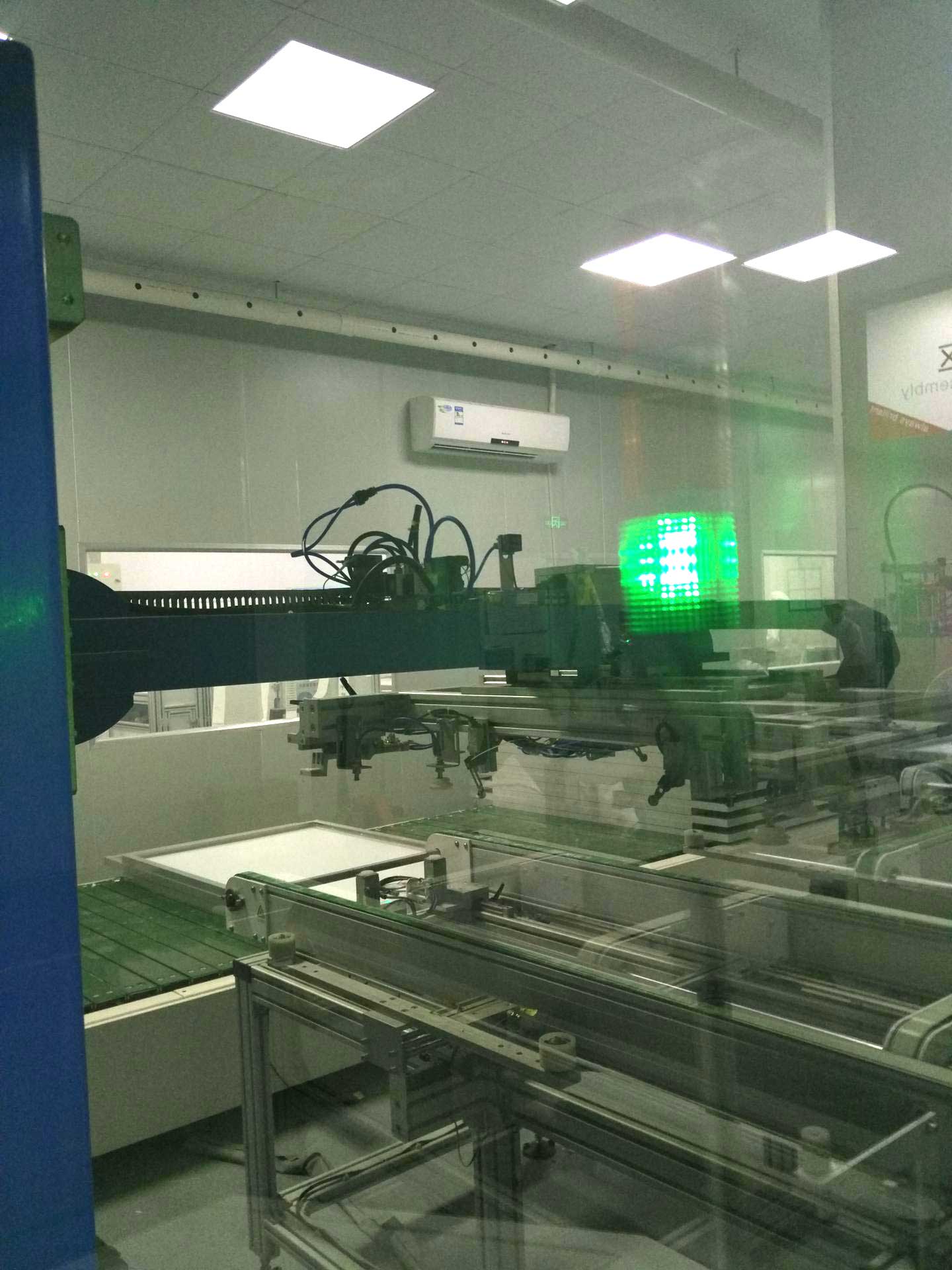 References: