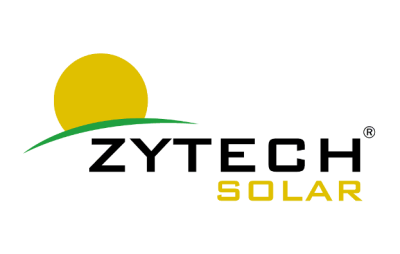 Zytech Solar
P. Industrial. Centrovía, C/R.Janeiro, 12, E-50198 La Muela, Zaragoza
Parent Company:
Zytech Group
Send message to this supplier
Zytech Solar is one of the largest manufacturer of Solar PV Modules in Europe. Headquartered in Spain, the award-winning company has its own production plants in Spain, India, Japan and China, with a total production capacity of 400MW, and subsidiaries in Germany, Italy, France, U.S. and Mexico.

Since its inception in 2005, the solar modules are sold predominantly into Europe and America and has established a high level of brand recognition throughout the world and Europe in particular as a result of its recognized quality, strong marketing and sales distribution capabilities. Zytech Group has stringent quality control standards yet maintains a significant price advantage over other European competitors.

The Zytech Solar photovoltaic modules are characterized by their efficiency, reliability and robustness. We have adapted to different markets with maximum flexibility in the powers, for all types of projects:

-ON-grid-connected installations: solar photovoltaic farms; photovoltaic installations on industrial, commercial, agricultural and livestock roofs; domestic installations; building integrated installations.

-OFF-grid installations: perfect solution in almost any location, whether on boats, land vehicles, rural areas, the desert or mountain areas.

- Hybrid: several types of systems, such as solar pumping, solar street lighting, etc.

Following a strategy of diversification within the sector of renewable energy and sustainable transport, Zytech Group has acquired the American company manufacturer of small wind turbines Zytech Aerodyne, as well as built one of the largest manufacturers of LEDs in the world, Zytech LEDS, and developed Zytel Automocion, R&D company dedicated to electric vehicles and drones.
Crystalline
Production (MW)/0:
400 MWp
Monocrystalline, Polycrystalline