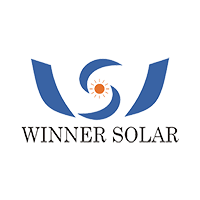 Luo Yang Winners Solar Technology Co., Ltd
Send message to this supplier
Luoyang Winner Solar Technology Co., Ltd. is a comprehensive corporation integrated with the design, production and marketing of crystal silicon solar cell components (solar panels) and solar photovoltaic power generation system. With fully automatic production line, our main products of crystal silicon solar cell components have been exported to multiple countries and regions including Europe, Japan and America and so on.

By gathering the professional technicians of related products and technology areas, and mobilizing all kinds of available resources, our company focuses on the development of the new generation of solar cells and other related products, and vigorously promotes the international technical cooperation, as well as strengthens the close relations with other industries. We are actively engaged in the research and development, production and application promotion of crystalline silicon solar modules, PV energy storage off-grid and grid-connected integration system, solar street lamps, solar pump system and other application products, as well as other solar application products.

The company has perfect management system, with the ISO-9001:2005 certificate of International Quality Managements System, OHSAS-18001:2007 certificate of Occupational Health and Safety Management System, as well as ISO-14001:2015 certificate of Environment Management System. And also we have got numbers of certificates such as "TUV Certificate", "CE Certificate", and "Brazil INMETRO Certificate", etc., for our products. Meanwhile, with regards to R & D and design, we have numbers of patents of utility models, including "solar module-used encapsulation adhesive mouth cleaning unit", "tension test mould for testing the cell soldering tension of solar modules", "Energy conservation and cooling unit for vacuum pump of laminating machine used for solar modules" and so on.

The company has always been adhering to the business principles of "quality for survival, innovation for development". By employing six sigma management methods, as well as adopting the "FMEA" failure mode analysis rule, and multiple 100% inspection procedures in production process, with layers of quality control system, we are sure that each of our products shall give you full satisfaction.
Monocrystalline, Polycrystalline