Ⅰ. Advantages of Double-Glass PV Modules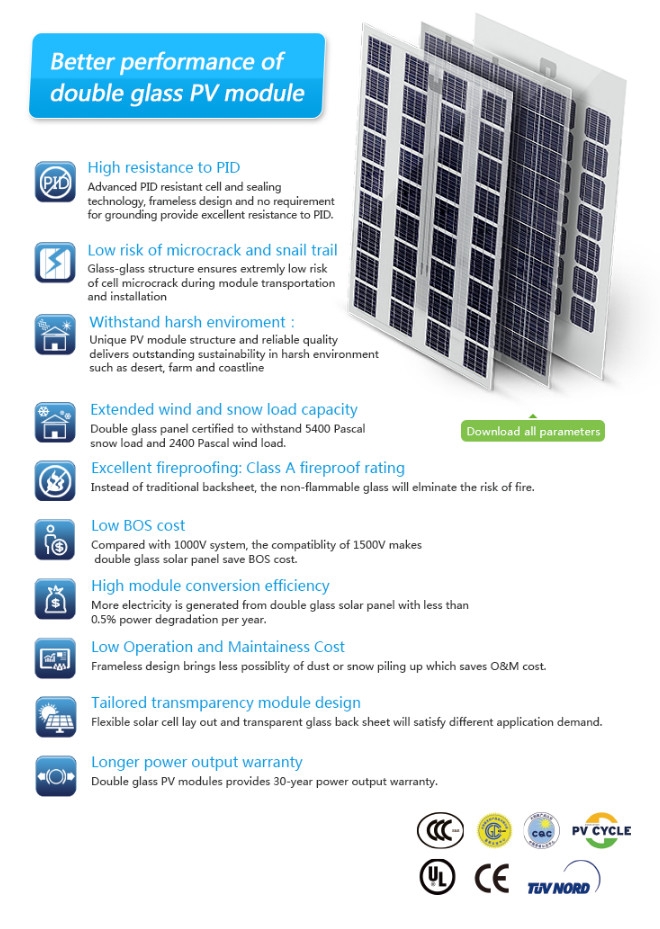 Ⅱ. About us


1. Corporate Spirit
● Open-mindedness is our attitude. To contain like the ocean, to learn with passion, to understand with full comprehension, and to innovate with independence.
● Simplicity is our state of mind. To change complexity into simplicity, to simplify things before tackling them, to simplify mind process yet still focus on persistency.
● Efficiency is true treasure. We are to carry on our work resolutely, to have a precise objective, to communicate clearly, and to carry it out effectively.
● Precision is the very soul of our company. To strive for excellence, to seek for quality in our product, to pursue precision in our work, and to obtain subtlety during our service.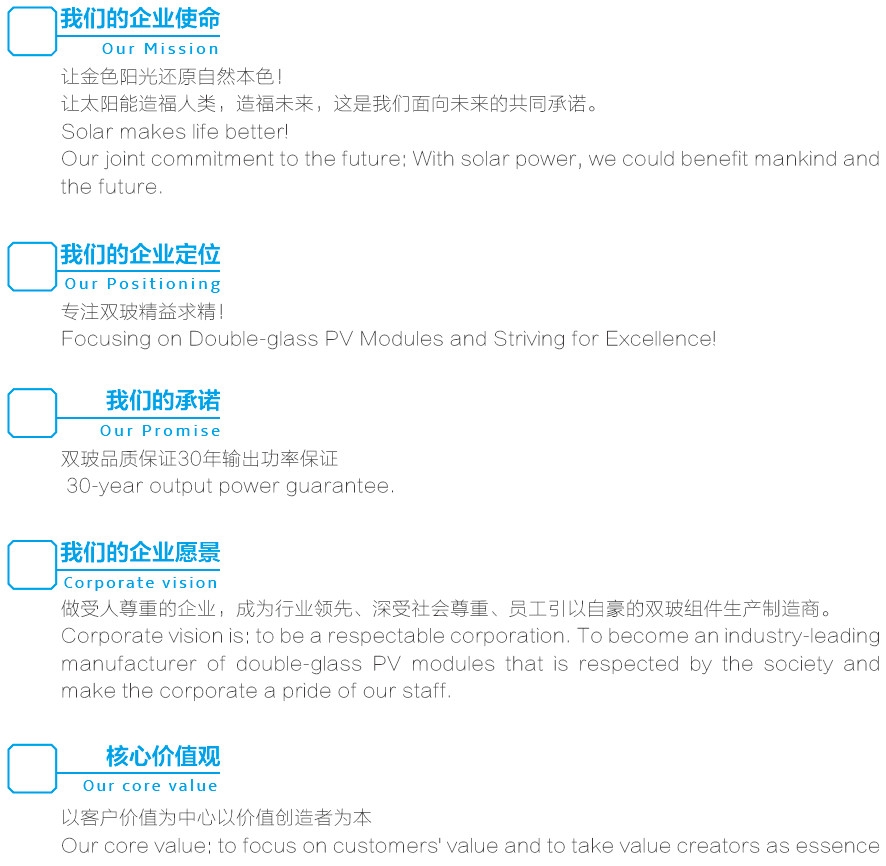 ● Model Innovation
Build an industrial ECO:combine the upstream supplier, terminal constructor and O&M provider to build a double-glass advantage protruding PV industrial ECO. Also provide customers with financing and insurance services, and then promote closed-loop mechanism in PV industrial chain.
● Technological Innovation

Break through the weaknesses of traditional PV modules, create efficient, safe and high-performance products; subvert the traditional installation predicament to achieve rapid and reliable installation of modules.
Focus on double glass PV modules, take the market as the orientation, establish relations with material suppliers, and constantly promote the comprehensive innovation ofthe process, materials, products, equipment, etc.