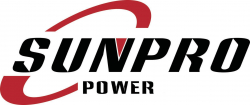 Sunpro Power is an integrated photovoltaic company focusing on Solar cells, modules, mounting and power system R&D, production and sales. Our products includes solar cells, modules, mounting system etc.With strong technical support, scientific production management and strict quality control, all the products reach the industry leading level and have been approved by the international authorized certification.
The headquarter - Yuhuan Sunpro Power CO.,LTD started in Zhejiang province China in 2008. We are focusing on R&D and sales of the solar power system, solar modules, and solar system design for customers . We also develop the solar power stations in domestic and Sri Lanka, Germany. Everyone of Sunpro Power team could be a professional consultant to our clients .
Sunpro Power GmbH
In 2018, Sunpro Power decide to do "one step more" for our clients , and set our Germany branch company in Frankfurt Germany . We could give clients more support and service options .
Sunpro Power Poland
In 2019, Sunpro Power decided to make branch company and warehouse in Poland for better door to door service .Local customers could get our feedbacks at the first time you need us .
In 2019, Sunpro Power established sales office in Shanghai, which help us being with might doubled.
Pursuing New Technology
SunproPower keep on new technology upgrade with more values created for customers , we could supply the latest half cut modules , bifacial modules and 166mm cells modules , we plan for modules up to 500w for 2021 .Our purpose is that supplying the highly cost effective solar products to benefit clients ,
Besides quality assurance from our own company, we also choose to cooperate with professional insurance corporations to provide customers with the best after-sales service. Now our products are insured by quality insurance of China Pacific Insurance, Solarif as international insurance.
Protecting the environment is a protection of our future. Sunpro Power would like to cooperate with you for a better life of the human , for a greener hometown of every lives in the world .