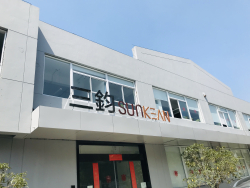 SUNKEAN is a fast-growing solar company, as well as a turnkey solution provider in China. Products cover PV modules, solar cables, solar extension cables, PV connectors, fence, inverters, etc solar products.
SUNKEAN is committed to providing the best solutions for users, installers, investors, and all stakeholders. We always take responsibility for customer's demands. We make our effort for innovations and breakthroughs. We actively integrate high-quality resources to provide you much more professional solutions. We strive to deliver the cleanest and most abundant energy to you and make you more economic and social benefits. 
Because of our technical expertise, high-quality products, and excellent service we have established firm business relationships with distributors, retailers, installers, etc. worldwide. We are so proud that by close cooperation we are bringing clean energy to each corner of the world.