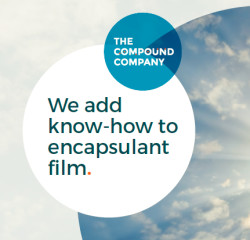 PV MODULES PORTFOLIO:
Yparex® offers a special range of PolyOlefin Elastomer (POE) based encapsulant solar films.
These products are very successful in increasing the performance and shelf life of Photovoltaic Cells.
The Compound Company is a reliable European partner for these POE encapsulants.
We are committed to supply products and services to full satisfaction of the customers.