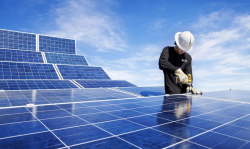 Advertising text can be entered in 9 different languages using the language tabs.
Visitors from all around the world will see your company profile, and describing your company in their local language will leave a better impression. If you leave certain languages blank then we will show the English language advertising text on those pages.
We can also add a picture of your company or your team.