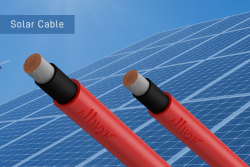 Allwyn Cables (India) is a leading manufacturer and exporter of specialty cables. Our products meet international standards like UL, DIN VDE, CENELEC, IEC, BS and TUV pfg.
Our product range includes:
Solar PV cables
Solar pump cables
battery cables
solar cables
earthing cables
We are supplier for cables in 26+ countries known for our excellent quality, best service and best prices.