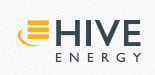 Hive Energy have confirmed plans to create a subsidy free 40MW solar park on 72 hectares of land at Woodington Farm near Romsey. The project, which has been in development for nearly two years, will be built in the summer of 2018.
Hive Energy CEO, Giles Redpath said, "his subsidy free solar farm will generate a level of renewable energy which will make a significant contribution towards meeting national renewable energy targets and will help to increase the security of the UK's energy supply. The project will also deliver positive social benefits for local people and support the development of innovative energy saving technology."
Test Valley's Landscape Officer said, "The application has demonstrated that the proposed solar farm could be accommodated within the site without resulting in any loss of or harm to the blocks of woodland surrounding the site which are a key characteristic and component of the existing landscape character. The proposed planting will also contribute to strengthening the existing landscape character."