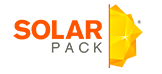 Developed, built and operated by Spanish group Solarpack, the Granja PV plant is located in Chile's Atacama Desert and began feeding electricity into the country's National Grid on March 2, 2020. LONGi, as the sole module supplier, provided 123MW of its monocrystalline PERC modules for the project.
Founded in 2005, Solarpack has become a multinational organization specialized in the development, financing, construction and operation and management of utility scale solar PV power plants, with a presence in fast-growing markets in Europe, North America, Latin America, Asia and Africa.
The 123MW Granja PV plant represented an investment of over US$ 110 million and was financed by the KfW IPEX-Bank through a long-term project finance loan of up to US$ 91 million. The bank is a specialist financier for the German and European economies in the fields of export and project finance. According to Solarpack, Granja will sell its electricity from 2021 until 2040 through long-term sales contracts (PPAs) signed with 25 regional distribution companies, with the remaining energy produced sold on the spot market.
The project was connected to the grid 10 months in advance of the commencement date of the PPAs, and will make a significant contribution to the reduction in the price of energy to Chilean households.
The combination of LONGi's high-efficiency modules, based on leading technology, and the company's strong bankability are always key factors in the decision-making of financial institutions worldwide. LONGi recently achieved the highest Altman-Z score from BloombergNEF's Global PV Outlook, and was also given the highest AAA rating by the authoritative technical media organisation PV Tech. Numerous top rankings in the solar industry and a strong operating performance in 2019 have underlined LONGi's worldwide bankability.
Pablo Burgos, Solarpack's CEO, commented: "This is a very important milestone for Solarpack which contributes to the development of the solar PV sector in Chile. We are delighted to deploy LONGi high efficiency monocrystalline PERC modules at the Granja PV plant. It will generate more than 340 GWh of clean electricity every year, contributing to the decarbonization of Chile's energy matrix."
Yang Wenbo, LONGi's EMEA Sales Director, added: "We are very pleased to partner with Solarpack for deploying LONGi's state-of-the-art solar modules in the Granja Park. We always aim to offer the most competitive products and renewable energy solutions for our global clients and partners, to achieve our commitment to deliver sustainable clean energy to the world."