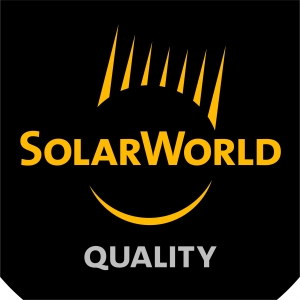 Sept. 3, 2013 - SolarWorld announced today that it has begun constructing solar carports totaling 537 kilowatts of power-generation capacity at four public parks in Thousand Oaks, Calif. The four carports are expected to generate a total of 17,300,000 kilowatt-hours in renewable energy, saving the Conejo Recreation and Parks District (CRPD), the local government unit that owns and operates the parks, millions of dollars over 25 years.
The project resulted from a partnership between CRPD, SolarWorld and Sustainable Power Group (sPower). SolarWorld's engineering, procurement and construction (EPC) division, based in nearby Camarillo, Calif., is overseeing all phases of the project, including design, engineering, procurement, permitting and construction. Together, SolarWorld and sPower have provided the project's financing through a 25-year power purchase agreement (PPA).
Under the PPA, SolarWorld will construct, install, maintain and operate the four solar carports. In return, CRPD will purchase energy from SolarWorld and sPower at a lower rate than it would have paid to buy power from the local utility during the same time frame. Over the life of the PPA, CRPD is expected to save an estimated $3.4 million.
"With this project, SolarWorld brings together its high-quality solar technology and top-flight engineering and construction talent with sPower's financing capacity to help CRPD meets its fiscal and sustainability goals," said Kevin Kilkelly, president of SolarWorld Americas, the company's commercial unit for the Americas. "The project also highlights a growing trend among U.S. park districts. Long-time stewards of the environment, these organizations understand that solar power can also play a role in financial stewardship."
The solar canopies will be built in parking lots of CRPD's top four energy-consuming facilities: Borchard Community Park, Dos Vientos Community Park, Thousand Oaks Community Park and Conejo Creek South Park. Aside from generating clean power, the carports will provide covered parking for park patrons.
The carports, ranging from 71 kilowatts to nearly 170 kilowatts, feature SolarWorld 270-watt solar panels manufactured in the company's factory in Hillsboro, Ore.
"We are excited to start this project," said Tom Hare, CRPD's administrator for parks and planning. "In addition to wanting to secure cost savings, we feel it is important that CRPD promote energy efficiency. We were pleased that we could accomplish these goals with SolarWorld, a company that has been manufacturing and designing solar systems in our community for more than 35 years."