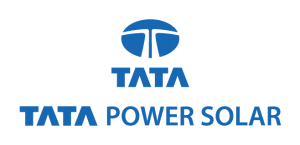 August 13, 2014 - Tata Power Solar has successfully commissioned a 3MW solar power plant for Andhra Sugars Limited. Built as part of the Renewable Purchase Obligation (RPO) and for their captive consumption, the plant is based at M/s The Andhra Sugars Limited, Chemicals & Fertilizers Division, Kovvur, Andhra Pradesh.
Speaking on the project, Dr. Arul Shanmugasundaram, EVP Projects and CTO, Tata Power Solar, said, "We thank Andhra Sugars Limited for choosing us for their renewable energy foray. It is heartening to see progressive companies like Andhra Sugars proactively opting for a large renewable energy mix in their power consumption, and we believe this project will contribute significantly to their power independence."
Andhra Sugars Limited opted for solar energy to fulfil its renewable obligation. However, instead of 0.5% of the total energy as per the obligation, they proactively opted for incorporating a significant higher percentage. The 3MW plant, built as part of the first phase, contributes to more than 15% of their Kovvur plant's power requirements.
Commenting on the completion, Mr. P Narendranath Chowdary, Managing Director, Andhra Sugars Limited, said "Andhra Sugars believes in sustainable business and hence we opted for solar in our power usage. We appreciate Tata Power Solar's professionalism and thank them for completing the project in record time."
The 3MW project is spread across 15 acres and used 12,000 polycrystalline modules. The plant was completed in 45 days, from time of execution, and is currently operational.