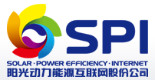 Solar Power, Inc. today announced the entry into definitive agreements relating to a new private placement of up to $140 million. The private placement was led by Mr. Shi Yuzhu.
Under the terms of the definitive agreements, SPI agreed to issue to special purpose vehicles ("SPV") controlled by Mr. Shi, Dongxiang and other investors, respectively, a total of $35 million of its common stock and $35 million of convertible promissory notes, as well as to grant the SPV of Mr. Shi, Dongxiang and other investors options to purchase an aggregate of $70 million of SPI's common stock. The shares are being offered and sold solely to non-U.S. investors, on a private placement basis in reliance on Regulation S promulgated under the U.S. Securities Act, as amended.
SPI anticipates that the sale of its common stock and convertible promissory notes will close within 10 days of the date of the respective agreements, subject to the satisfaction or waiver of the closing conditions. The options to purchase SPI's common stock are exercisable on or prior to the date of completion of the listing of SPI's common stock on the New York Stock Exchange or the NASDAQ Stock Market. SPI's shares of common stock issuable under the definitive agreements are restricted securities, and the investors are each subject to a three-month lock-up period.
"We are very pleased to announce this investment in SPI led by Mr. Shi and Dongxiang, which underscores their strong confidence in the company and its growth potential," said Xiaofeng Peng, Chairman of SPI. "We believe this additional capital will enable us to continue SPI's impressive growth trajectory and benefit all of our shareholders."