CORIGY CP-KC Aluminium Ground Mounting System (Almost 100% of solar rack components are made of Aluminum ) is equipped with components which made of aluminum for mounting on concrete strip foundations or ground screw. This system high light quick installation, delivered by preassembled parts, it highly minimized the installation processes. It provides a strong and sturdy mounting structure that is suitable for use in high wind and snow load environments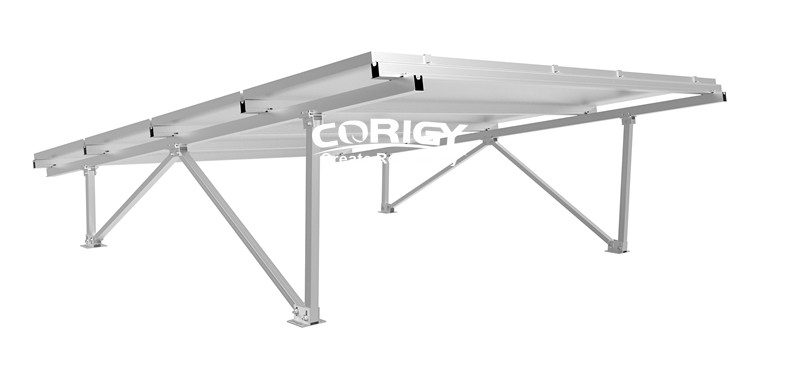 Technical Information
Installation Site: Open field
Wind Load: Up to 60m/s
Snow Load: 1.4KN/m
Applicable Module: Framed or Frameless

Module Orientation: Portrait or landscape
Foundation: Ground Screw or Concrete
Main Material: 100% Anodized Aluminum
Fastener Material: Stainless Steel
Warranty:Ten years warranty and twenty years' service life.


Installed Photo Show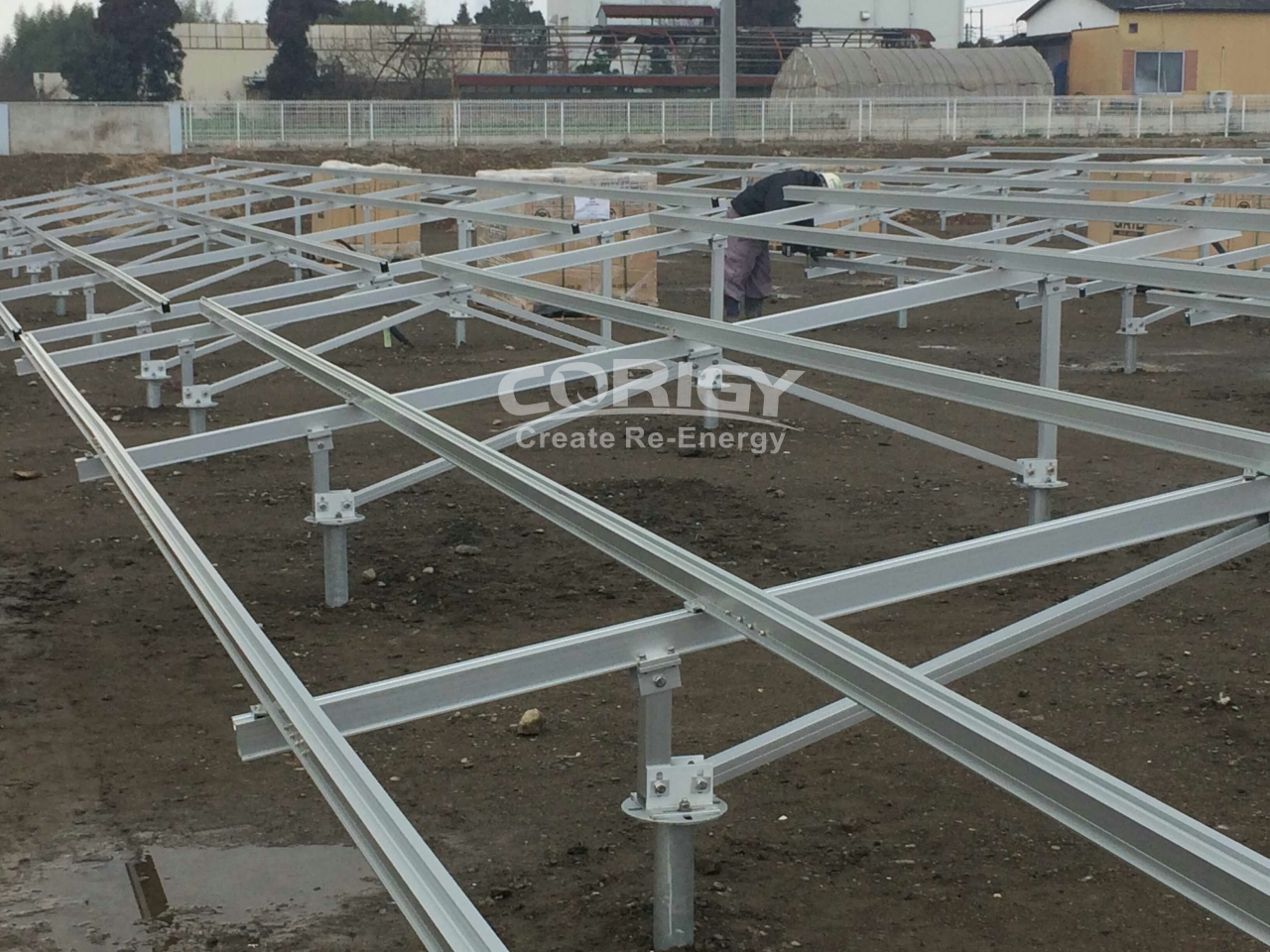 Ground Screw:
CORIGY engineers various Ground Screws for different soil conditions.

Pre-assembled Support:
The Ground Mounting Supports are shipped with pre-assembled, please see unfold support below: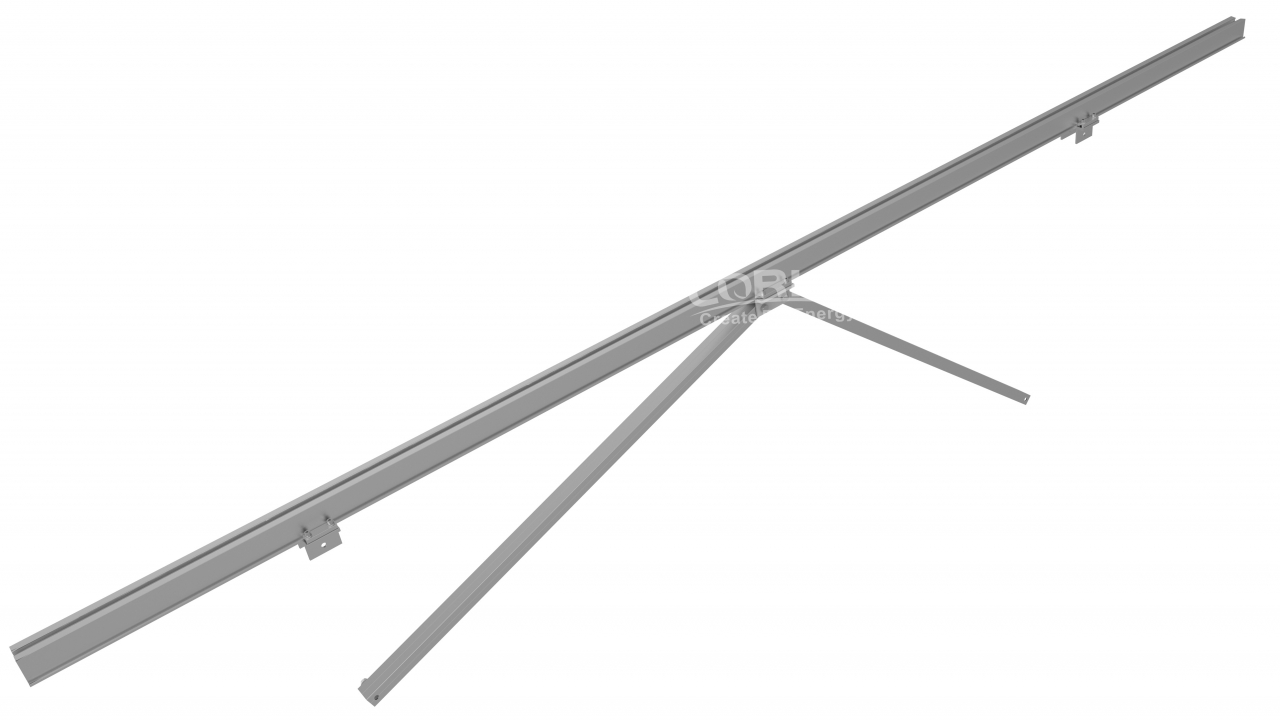 Installation Process
It is quite easy to install this Ground Mounting Systems due to the most of parts are highly pre-assembled, especially the Ground Mounting Support: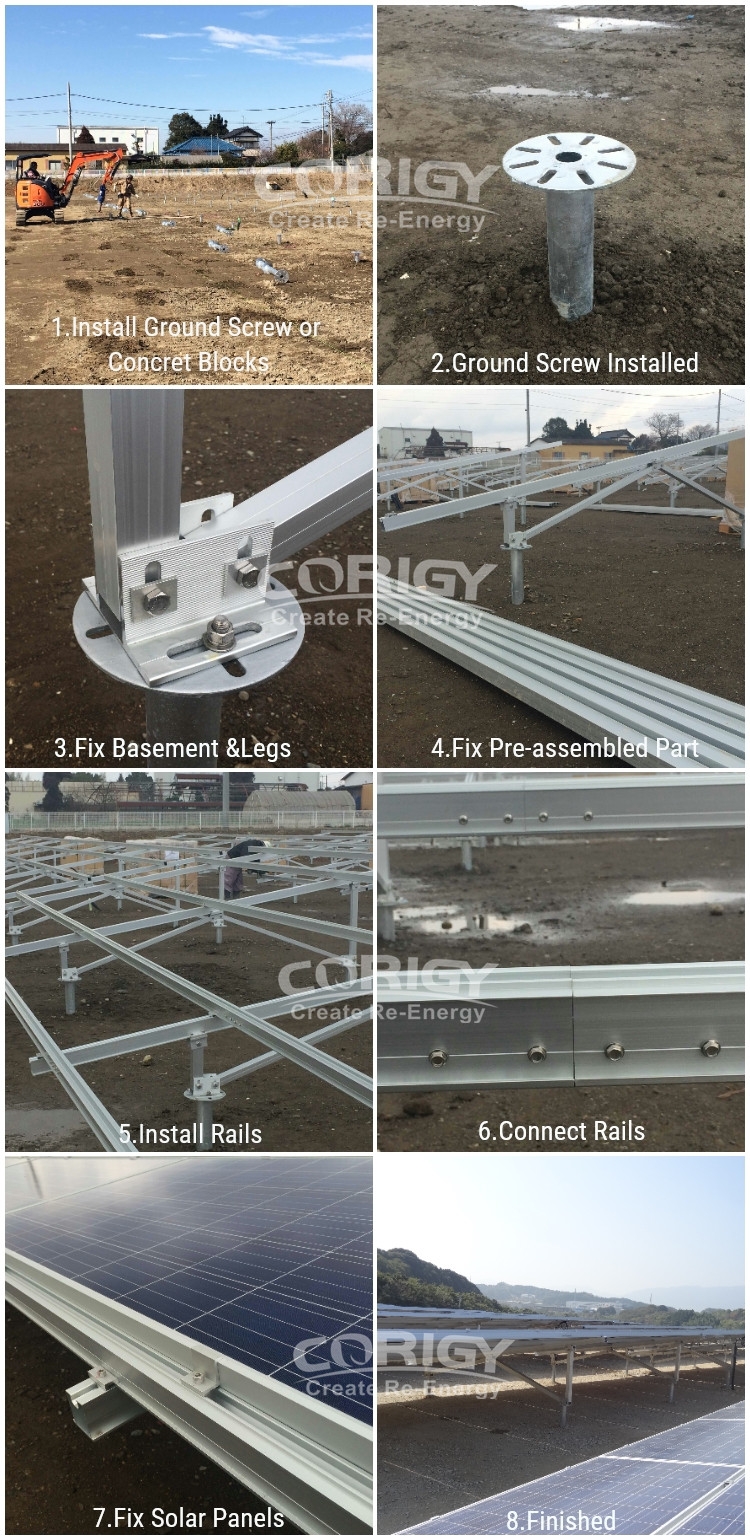 Benefit
----Two enforcement pipes between every front and back leg increase the bearing power,make the strength and stability is better, more resistant to strong winds and snow.
---- Main components are all high quality aluminum alloy, compared with carbon steel bracket on the market,it is very light, easy to transport and install.
----CORIGY selects high-quality aluminum alloy, with anodic oxidation treatment on the surface, film thickness is over 12um, the surface is sliver and beautiful,make corrosion resistance much better.
----Exclusive proprietary parts makes the design of structure is very simple and easy to install, highly pre-assembleed parts by factory help to reduce the installation time and cost.
----All connection part adopts are high quality stainless steel screws, make the structure more durable and strong,life span is over 25years.
CORIGY Delivery Picture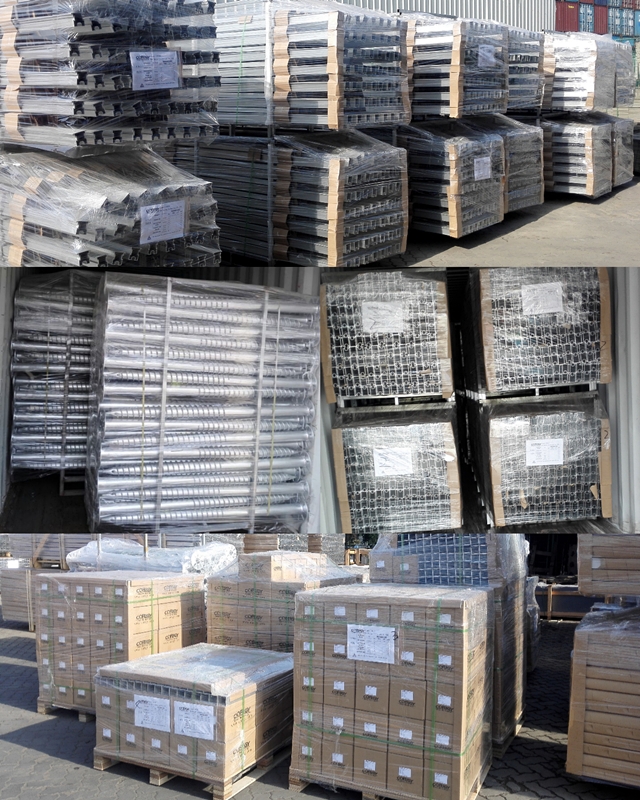 CORIGY CP-KC Project Show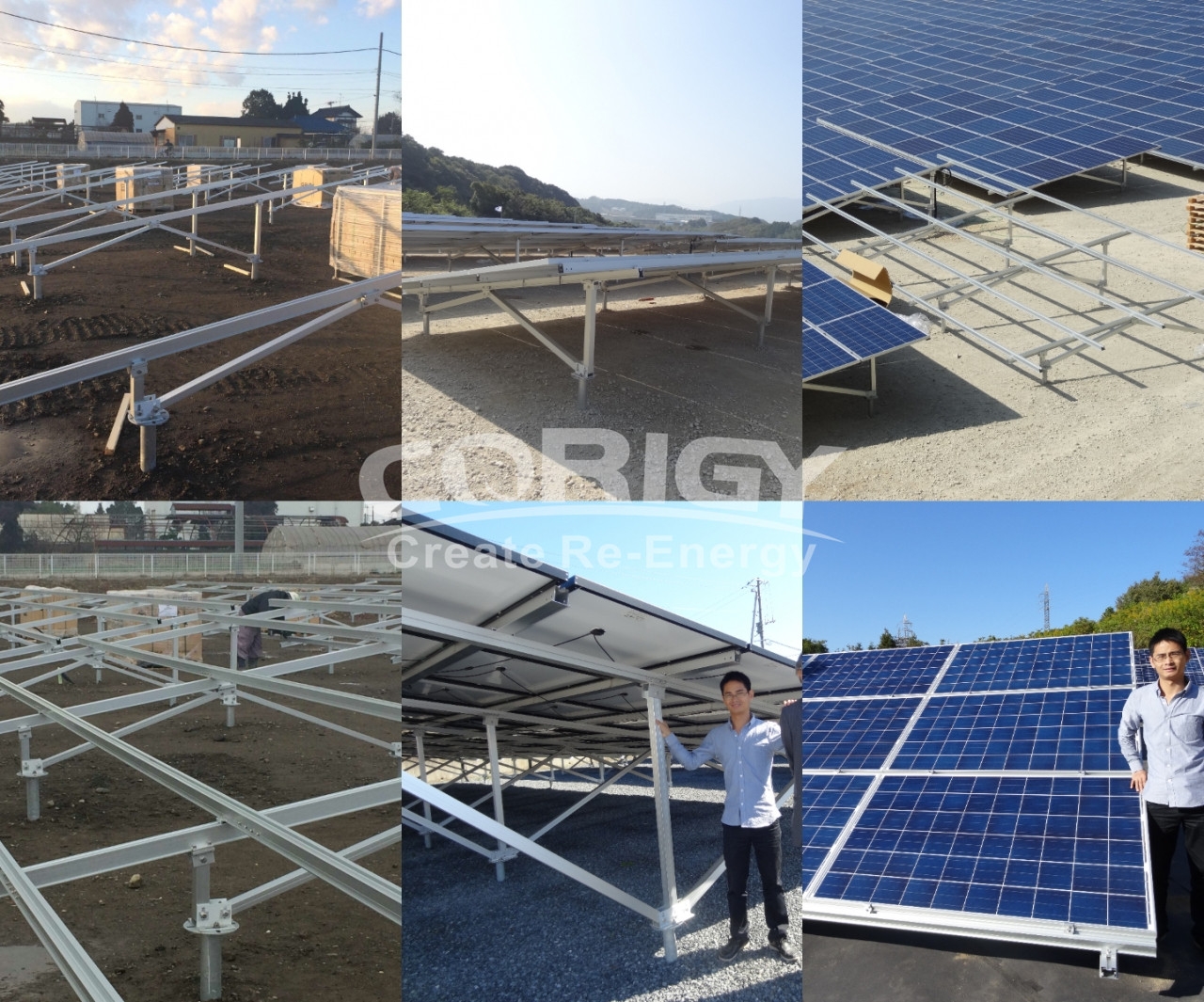 EXTENSION SOLUTIONS:
Pitched Roof Solar Mounting Flat Roof Solar Mounitng Ground Mounting Systems Solar components


Tile Roof Mounting East/West Ballasted Mounting CP-GM3 Ground Mounting Solar components
Metal Roof Mounting Adjustable Portrait Mounting CP-GM4 steel Ground Mounting Ground Screws
Shingle Roof Mounting Portrait Ballasted Mounting CP-GM5 Pile-driven Ground Mounting Solar Fencing
Adjustable Tilt Mounting Landscape Ballasted Mounting