Product Feature
With every parking situation being unique, SUNEON Solar takes a site specific design approach to every project. Each solar carport project is customized to a client's needs, creating the most functional and cost-effective solar installation available.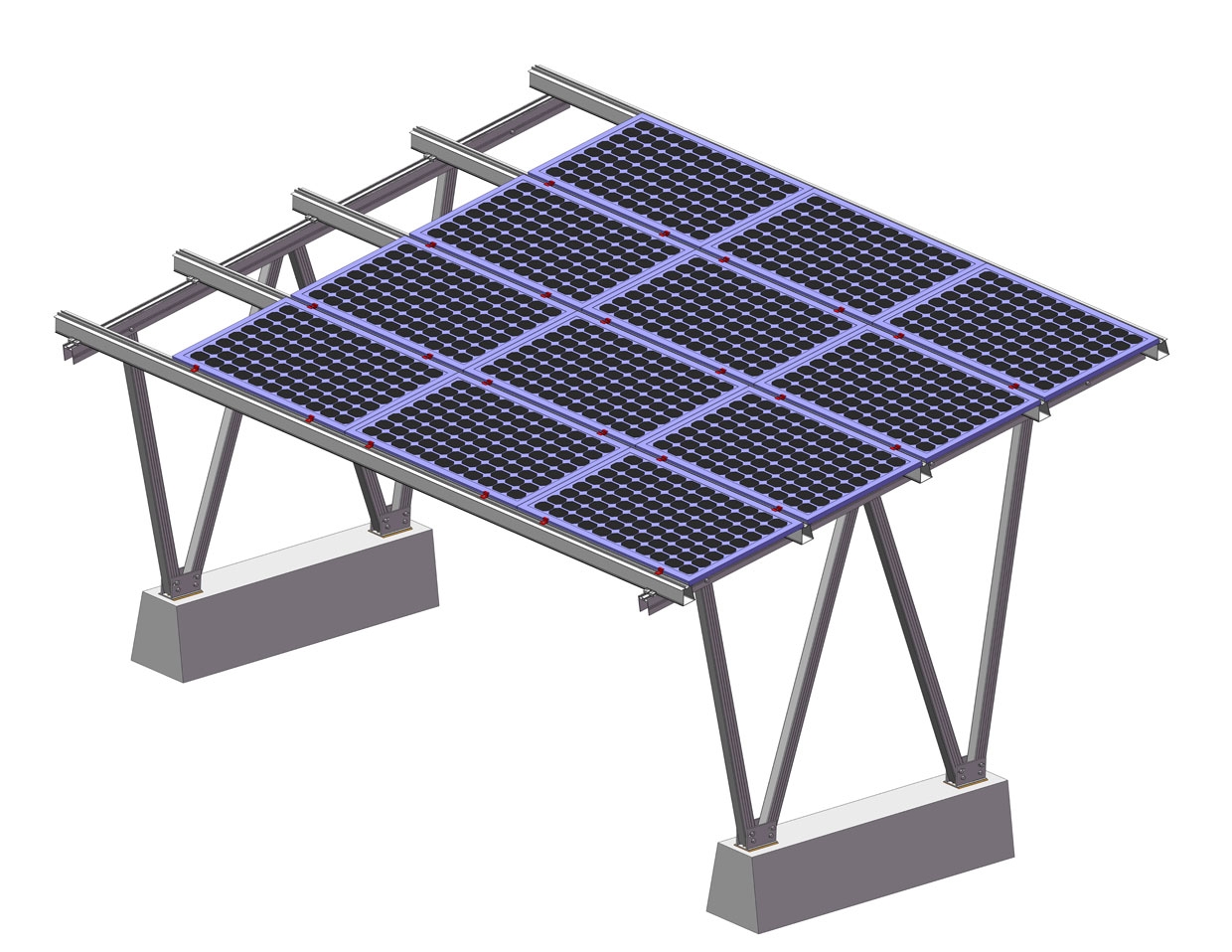 System Benefits:
● Quick and easy installation
The modular design and reinforced concrete ballasts provided makes installation simple and helps you save on labor costs.
● No Maintenance
The structure consists of solid anodized aluminum profiles (unique section) and assembled with steel joints treated by cataphoresis and coated with polyester powder to protect against corrosion. The structure therefore requires no maintenance.
● Parts pre-assembled to save on site installation time & cost
● High snow and wind loads resistance
The sturdy support frame provides a perfect static balance, providing high resistance to snow and wind loads. The structure is supplied with a 10 year warranty.
● High stability and working time 25 years
● High Water Resistance, Strong Anti-corrosive, Lightweight, High Intensity


About Suneon Solar


Suneon is an integrated high-tech enterprise which includes the research, development, production, sales and trade. We have mounting solutions available for all projects: residential, commercial, utility, roof top and ground. All of our products are made in the factory with ISO 9001 & ISO 14001 certified ensuring that they are of the highest standard, guaranteeing you gain the maximum output and the best value for money.
With the concept of "Survive With Quality, Develop With Innovation", our mission is provide the world with access to clean, reliable energy at a fair price. To accomplish this mission, we help customers use solar power systems to reduce their energy bills, sustain the quality of their environment, and shape the future of energy production and conservation.
As one of the leading exporters of solar mounting systems, Suneon's products have been installed in more than 20 countries and regions since it established. These included Japan, Thailand, India, Australia, the United States, Mexico, Italy, Jordan, France, Egypt, Philippines, Malaysia and so on. By the end of 2015, the total exports of Suneon's PV mounting system is over 300MW, already formed a relatively mature market network. Utilizing extensive experience, our R & D create mounting systems for solar modules that easily installed on ground, pitched and flat roofs, saving a lot of time and labor costs for customers.