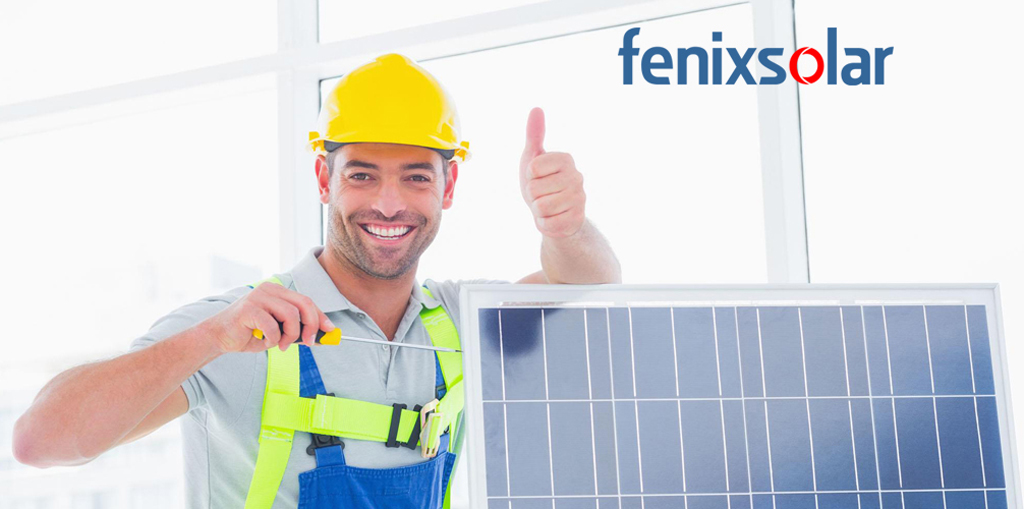 FEATURES
Highest Cell Conversion Efficiency 19.30%
- Through superior cell technology and leading manufacturing capability.
Easy Installation and Handling
- With perfect compatibility to industry standard inverters and mounting systems.
Excellent Weak Light Performance
- Excellent performance under low light environments.
Withstand High Wind and Snow Loads
- Entire module withstand strong wind-pressure(2400Pa) and snow load(5400Pa).
Authoritative PV Standards
- Conform with PV standards: IEC61215, IEC61730, MCS and UL1703.
QC System: ISO9001
- Processes comply with ISO9001 ensures Zero Defect.
ABOUT FENIXSOLAR
Shenzhen Fenix New Energy Co.,Ltd is specialized in the manufacturing of solar panels, micro inverter, controller and photovoltaic systems, which permit the distributors such as installers to be able to have the right products that are competitive and certified worldwide.
Those past years we became a major player in the highly competitive photovoltaic market such as European Union, Eastern Europe, Middle East, Southeast Asia, Africa, North America and South America. We focus on quality, on discipline, on cost effective solutions, and on expanding worldwide.
All products we offered are complied with the CE, IEC, TUV, MCS and UL international standards, we always provide high quality, perfect performance products and innovation energy solutions to meet customer's demands and exceed customer's expectations.
CERTIFICATE

WORKSHOP REFERENCE